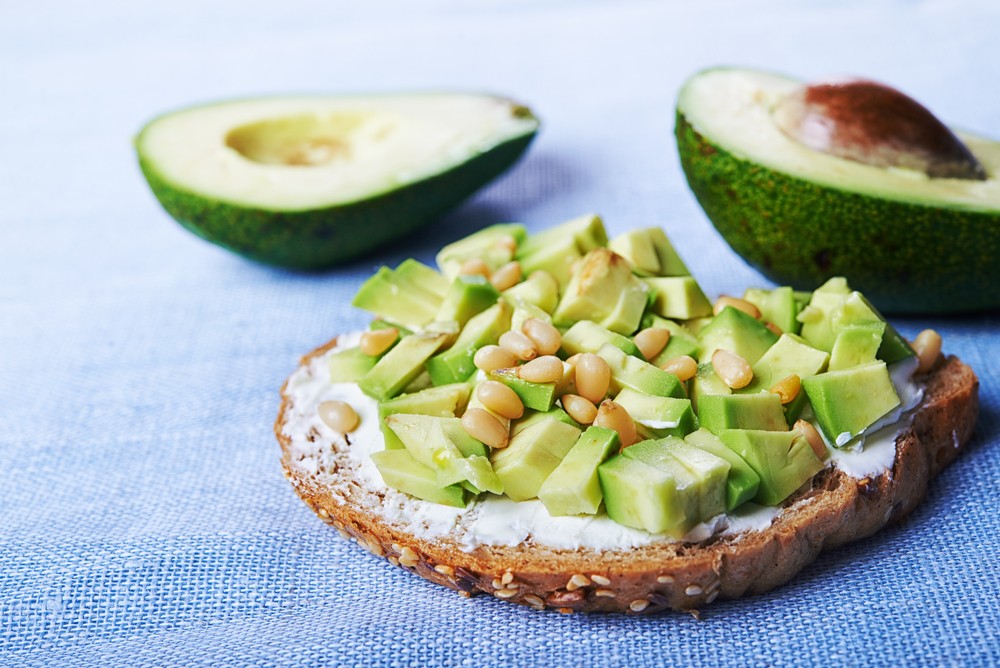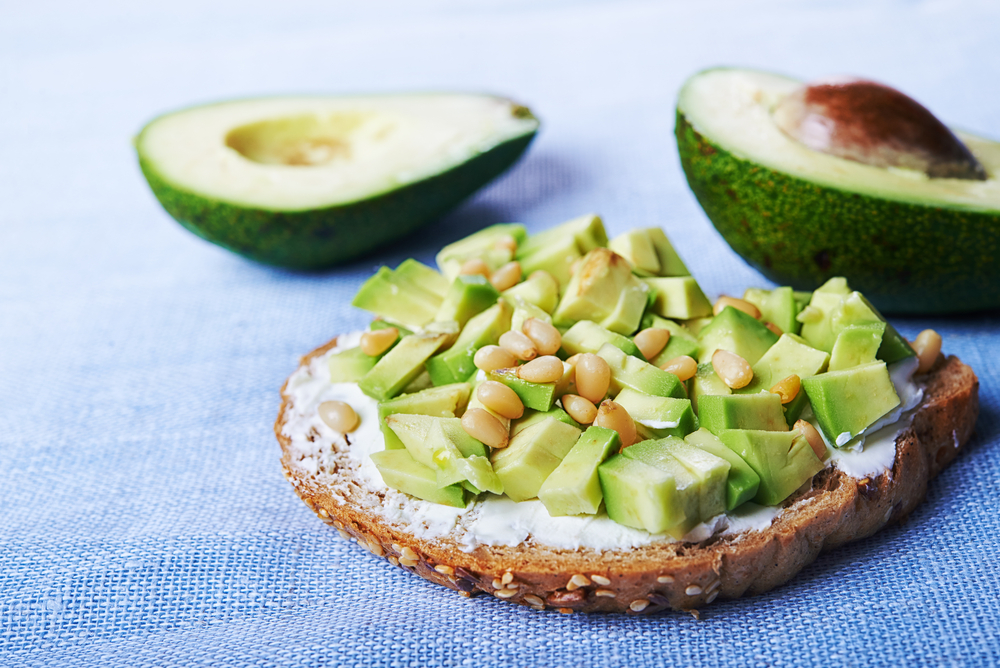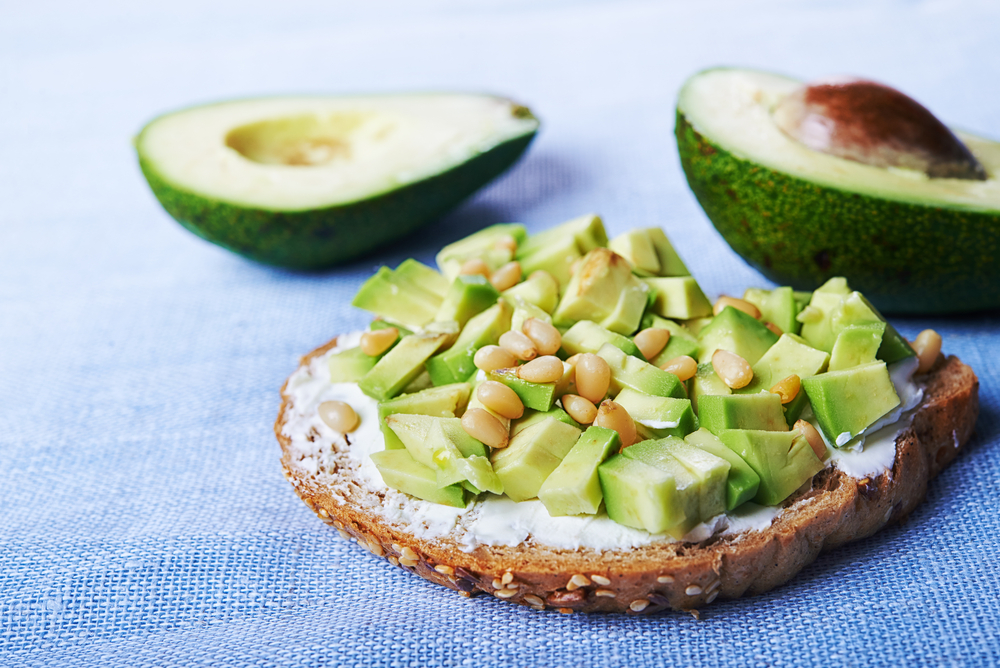 Eating at work and staying healthy can be serious challenges. From workplace stress catapulting you into an emotional eating binge to happy hour drinks and steak dinners with clients, work can feel like Public Enemy No. 1 when it comes to sabotaging your healthy eating plans.
The best strategy?
Plan ahead and stock your desk with an arsenal of healthy snacks for work. The items below will help keep you satiated and alert throughout the day.
Nuts
Optimize your brainpower and energy to accomplish tasks, all while making yourself less tempted to take a piece of office birthday cake.  Fill up on trail mix or nut butter packets. Be sure to avoid nuts and mixes that contain sugary ingredients and stick to unsalted nuts with a few superfoods like goji berries thrown in.

Avocados
An avocado a day will keep the workplace vending machine away!  These water-rich fruits are packed with protein, fiber, and healthy fats that keep you feeling full and satisfied. Sprinkle each half with a little high-quality salt and eat with a spoon.  Need a carb vehicle to get an avocado down?  Spread on top of toast for a filling breakfast or snack option.

Chia Seeds
Legend has it that Aztec runners sustained their energy and control hunger by consuming only chia seeds and water, making these super seeds a perfect addition to your eating at work repertoire. Simply add two tablespoons into a large bottle of water, let sit for 10 minutes, shake and drink. Chia seeds are high in anti-inflammatory Omega 3's, fiber, and protein, so by adding them into your workday, you may even have energy for a happy hour workout.

Tea
While caffeinated coffee can cause energy slumps late in the day as well as cyclical cravings for salt and sugar, certain teas can help you relax and focus while supporting the health of your body. Yerba Mate is a popular South American tea that has a smoky flavor and affects your body in similar ways as coffee — energy boost and slightly suppressed appetite — without any of the side effects. Try adding lemon to your daily green tea to boost the antioxidant benefits or sip on peppermint tea to make you feel more awake.  There's pretty much a tea for everything. Do your research!

Chocolate
Birthdays. Promotions. Tuesdays. Isn't it amazing how the workplace always finds a way to celebrate? When there's an endless parade of brownies, cupcakes, and donuts, then you must accept the inevitable — chocolate happens. Chocolate, without all the unhealthy fat, flour, and added sugar can actually be extremely healthy and even help you feel calmer at work. Stock up on high-quality dark chocolate (70% or higher but the darker the better) and you will find only a few squares are needed to satisfy your craving.
When eating at work, one of the keys to success is to keep these healthy snacks for work on-hand on a regular basis.  Try designated a shopping day and build replenishing these snacks into your weekly routine.