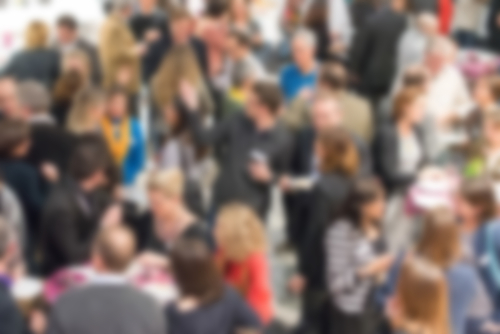 Networking events can either be a total waste of time or a goldmine of opportunity. It all depends on your focus while you're there and your follow-up afterwards. 
If you're in sales, relevant industry or local networking events may be a great way to start a relationship with potential prospects. It's hard to make a sale without trust, and it's hard to gain trust without meeting with prospects in person.
If you're looking to change jobs or transition into a different industry, relevant networking events can be a great way to make valuable contacts that can directly or indirectly help you make your next move, career-wise.
Regardless of your goal, it's important to send a follow-up email after a networking event. But that's not where your follow up should stop.
Here are the best practices for sending a follow-up email after a networking event, and how else to make the best of your new connections!
How to send a great follow up email after a networking event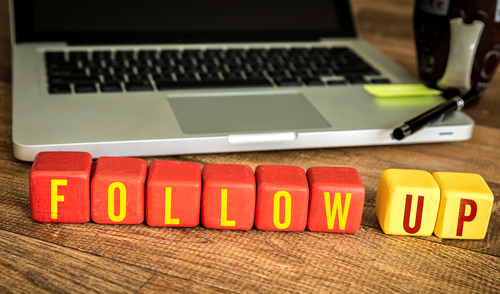 After a networking event, your first step should be to reestablish a connection with the people you talked to and got business cards from. It's important to take action quickly so that you're not forgotten. Many people attend multiple networking events each week and it's easy to get lost in their busy lives.
A great follow up email after a networking event is short and sweet. A sample template might look something like this:
Hey [Name],
It was great meeting you at [Networking Event].
We talked a little bit about [Something you said or they said], and I'd love to continue that conversation.
Are you free [Specific date/time]?
Thanks,
[Name]
When you send an email after meeting someone, it's important to reference where you met, even if it was just the last night. After all, not everyone is good about checking their email on a regular basis. Make sure to reference what specifically you're interested in talking about, and also provide a specific time that they can either say yes or no to.
If they're local, it's great to meet in person. If they were just in town for the event but live elsewhere, you can still suggest a follow-up phone or Skype call (and check out our article about Skype interview tips to put your best foot forward!). Some people will simply be too busy to meet, but don't mind phone follow-ups. Try and read your prospect and make it as easy as possible for them to get in touch with you.
In the same breath as sending a follow-up email after a networking event, you should also send a connection request on LinkedIn. Adding connections on LinkedIn means that even if they're not ready to work with you right now, you can stay top of mind by constantly posting relevant updates. It's a passive way to nurture a lead. Just make sure your LinkedIn profile is professional and has a good LinkedIn summary!
Set a meeting
Once you've sent your follow up email, it's time to officially set the meeting.
Once you've agreed on a date and time, don't just show up. Come prepared with what you know about the company, reference news you've learned by following their social media, and ask intelligent questions that pick out a problem they're dealing with that you or your company may be able to help them solve.
If you're meeting with someone as a lead for a job, again, come prepared and try to provide value. The meeting shouldn't be all about you, but rather, why you're a viable candidate to be recommended to the hiring party.
Follow up periodically
It's quite possible that your networking event meeting was the right person, but the wrong time.
Does this mean you've wasted time? Not at all.
The secret to successful prospecting is to periodically follow up with people you've connected with that weren't ready to move forward with you at the time you initially met. If you have built a trusting relationship, they won't mind staying in touch. If you get lucky, and you create a process for follow up, you'll eventually contact them at the exact right time.
The same is true for prospecting for a job.
The trick is that with whoever you follow up with, for whatever reason, you should always aim to provide value. Is there an article you read that they need to see? Another event they might be interested in? A connection that you can facilitate on their behalf? More often than not, one good action breeds another in return.
Don't waste time and effort by going to networking events without a plan. A follow-up email after a networking event is just the first step in creating quality connections, but it definitely makes for a smart initial move.
What other tips have helped you find success after a networking event? How do you turn prospects into clients? We'd love to hear your thoughts in the comments below!