Everything you need to write a good LinkedIn summary.
When most people first get started using LinkedIn, they're often overwhelmed by the many different sections of their new online profile that must be filled in to be most effective on the platform. Perhaps one of the most important, though often rushed-through pieces, is the summary area on a LinkedIn profile. Whether you're just trying to update your LinkedIn profile or are starting anew, here are some best practices.
What job are you looking for?
It's essential to tailor a good LinkedIn summary according to the position you eventually want or are currently looking for. Even if you're not yet ready to make a move from your current position, it's helpful to start attracting the attention of companies and recruiters who have connections to where you want to end up.
What are you most proud of in your work history?
Your LinkedIn summary is the perfect place to recount highlights of your career and great positions you've had, as well as notable companies you've worked for. This helps give profile viewers an at-a-glance look at your work experience and history.
Just don't write a novel – people don't want to read it, and LinkedIn has a 2,000 character limit for summaries. As a LinkedIn summary is valuable real estate, you don't want to use it all up on work history. Save the specifics about individual jobs for the experience section.

What are some of your best work project examples?
Besides work history, it's also important to share the details of your best examples of work in your LinkedIn summary. The option to add media (documents, photos, links, videos and presentations) as an attachment to your LinkedIn summary makes this easy and visually appealing (and doesn't subtract from the 2,000 character limit!).
Take advantage of this feature to add another dimension to your work and attract the attention of the connections you're going after.
What keywords are recruiters searching for?
Take a look at job posts and descriptions of your ideal position and carefully weave in keywords that turn up frequently to make it more likely that your LinkedIn profile will be presented to your target audience during search. Your next job could be closer than you think with a little help from strategic keyword use!
How can people get in touch?
Although there is an area on LinkedIn to tell people how and why to get in touch ("Advice for Contacting [Your Name]" is what to look for), it's a part of the "Additional Info" section and this section is usually near the bottom of what may be a very long LinkedIn profile (and should certainly not be one of your first sections due to it's lack of importance when compared with other sections).
Therefore, it makes a lot of sense to add contact information closer to the top of the page as part of a good LinkedIn summary. One of the best LinkedIn summary tips I can give you is to add your email and Twitter handle (if applicable) to your profile. That way, it's possible for people to get in touch even before you accept their connection request.
But don't be surprised if you get a few spammy emails as a result of publicly listing your email address.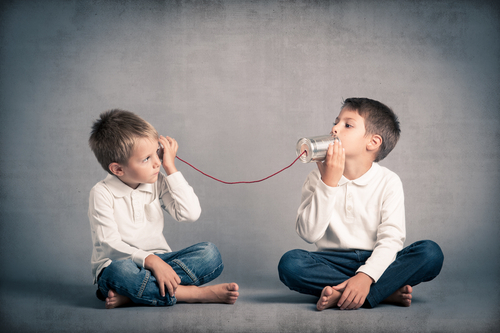 What's the ideal formatting of a good LinkedIn summary?
Just like a cover letter or resume, most recruiters (and other LinkedIn users) won't be reading your LinkedIn summary word for word. It's best to adapt a style that focuses on clean and easy readability. Breaking up text into short (1-3 sentence) paragraphs and bullet points will make it more understandable and scannable.
In addition to a good LinkedIn summary, consider spending your time on these other essential pieces of your LinkedIn profile (and ignore the rest until you have time to properly devote to their proper completion):
Custom URL

: This is the easiest thing to do, so jump on it right away. A custom URL ideally is a combination of your first and last name, which helps you to be found in search. LinkedIn tends to rank very high in Google when compared to other social profiles with your name, and it's better for a potential employer to find your LinkedIn profile than a more relaxed Facebook profile.

Headline

: In just a few words, why would someone want to click through to your profile, or perhaps even work with you? A great headline is more than just a current job description. Who are you targeting and what problem do you solve for them? Answering that question will lead you to the perfect headline.

Recommendations

: Start asking people that you've worked with for a public recommendation of your time working together. Make it easy to do, or else it won't get done. Give them a few bullet points of information that you'd like them to focus on in their recommendation, which will also help jog their memory of working with you. Testimonials are an important part of selling products and services… and people's experience.

Headshot

: It's hard to be taken seriously as a professional on LinkedIn without a headshot. If you don't have a professional one, put something up in the meantime that's at least not goofy (or unprofessional, like being at a party). Make it your goal to replace it with something better ASAP – you can get a headshot done for free at many networking events, or seek someone out for pay.
Sometimes, it's hard to be effective when you're writing about yourself. I offer a LinkedIn Profile Customization package from the outsider looking in perspective. Besides the LinkedIn summary, it also focuses on being effective throughout your ENTIRE LinkedIn profile. I've been in the top 1% viewed profiles, so I know a little something about attracting attention on LinkedIn.
Now that you have several strategies to update your LinkedIn profile and build a good LinkedIn summary, what are you going to work on first? Share your changes in the comments!