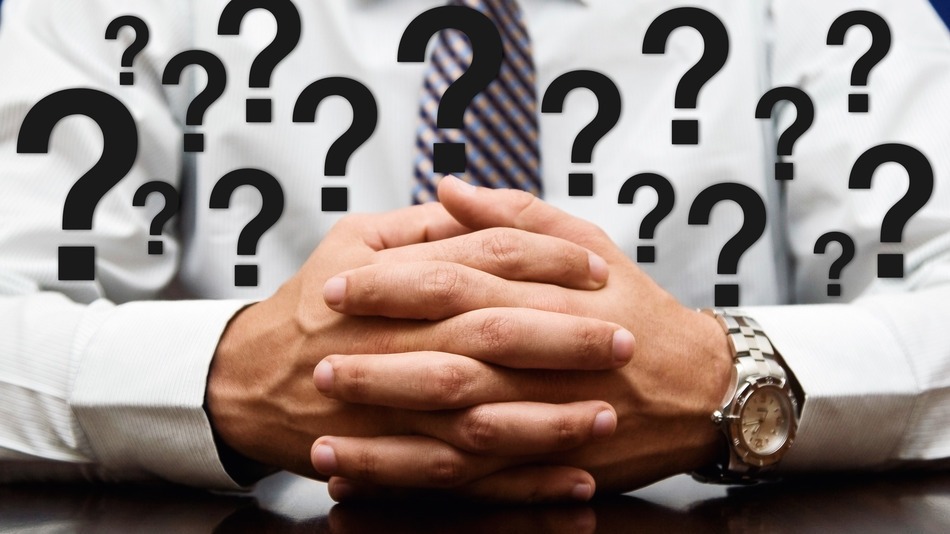 The words "why do you want this job" are uttered in 9 out of every 10 job interviews. And job interviews can make the most stoic poker faces turn into sweaty messes. After all, how often do we answer questions that determine our future career paths? It all starts with the "Tell Me About Yourself" question that although not really a question, sets the stage for the rest of the interview. In fact, many experienced job interviewers make up their minds after the first answer to interview questions. If you somehow manage to pass this question with flying colors, get ready for the next question that typically follows immediately or closely after "Tell Me Abut Yourself."
How to Answer, "Why Do You Want This Job"
The question "Why Did You Apply for This Job" forces job candidates to walk the fine line between appearing overly aggressive and not having enough passion for their careers. Fortunately, numerous human resources professionals agree that this represents an easy interview question to answer, as the non-verbal cues that you project are just as important as the words that you speak.
First, You Must Demonstrate Passion
You can present all of the correct reasons for wanting a job, but the interviewer crosses you off the list of job candidates because you displayed the passion of a dead fish. By discussing what you know about the job and company, the interviewer learns about your organization skills, as well as the ability to take the initiative to accomplish professional goals. The enthusiasm that you generate might supersede the reasons you give for wanting the job. Your goal here is not to act like a high school cheerleader, but instead, a seasoned professional that loves what you do for a living.
Prove Your Professional Skills and Experiences Match the Job Description
You might want to become an astronaut, but your car mechanic skills and experiences preclude you for interviewing for that job. Although an extreme example, the principle remains the same for you during job interviews. Job interviewers know that you want the job and many interviewers understand the primary reasons for seeking career moves. However, job interviewers want to learn about how your professional skills and experiences fit with the open position. Subtly weave your experiences into the answer first to prove that you are more than capable to take control of the position. Then, list a few of the skills you have acquired that match what it takes to thrive in your new role. The answer to "Why Do You Want This Job" often boils down to the answer, "Because My Skills and Experiences Match the Job Description." All you have to do is convince the job interviewer.
Connect the Career Path Dots
Savvy job candidates understand that the question, "Why Do You Want This Job" offers the opportunity to kill the proverbial bird with two stones. Actually, you can settle more than two job interview questions by answering why you want the open position. After you demonstrate your skills and experience for the job, the next step involves describing how the job prepares you for additional responsibilities with the company. You can't afford to convey that the job you're seeking is only a temporary assignment for your ascension at another company. The job interviewer wants to know that you're committed to the company for long term.
Connect the three steps for answering "Why Do You Want This Job" and set the tone for the rest of the interview. If you nail this question, you can expect the job interviewer to start crossing off a few of the questions on his or her list. If you pass this job interview test, but still need to convince the job interviewer that you're the right person for the open position, then you can expect several more questions to follow.
"Why Do You Want to Work for Us?"
You can seamlessly blend your answer to the "Why Do You Want to Work for Us" question with the reasons why you want the job. However, if you fail to connect the two interview questions, you can expect to answer this one solo.
Bad Answer Makes for a Longer Job Hunt
Let's look at three horribly wrong answers to this question that would make Alex Trebek blush.
"I really need the money."
"I hear you provide the best benefits."
"It looks like a great place to work."
You might as well burn your resume and flip burgers instead. These answers only convey what you want out of a job, not what you offer a prospective employer. You need to incorporate what you bring to the table in every answer that you give during job interviews. Job interviewers want to hear about how you plan to use professional strengths to help the company's bottom line. To communicate clearly how you plan to leverage your professional strengths, you need to perform extensive research into the following three areas.
In-depth personal inventory
Study the company
Have a strong grasp of the job description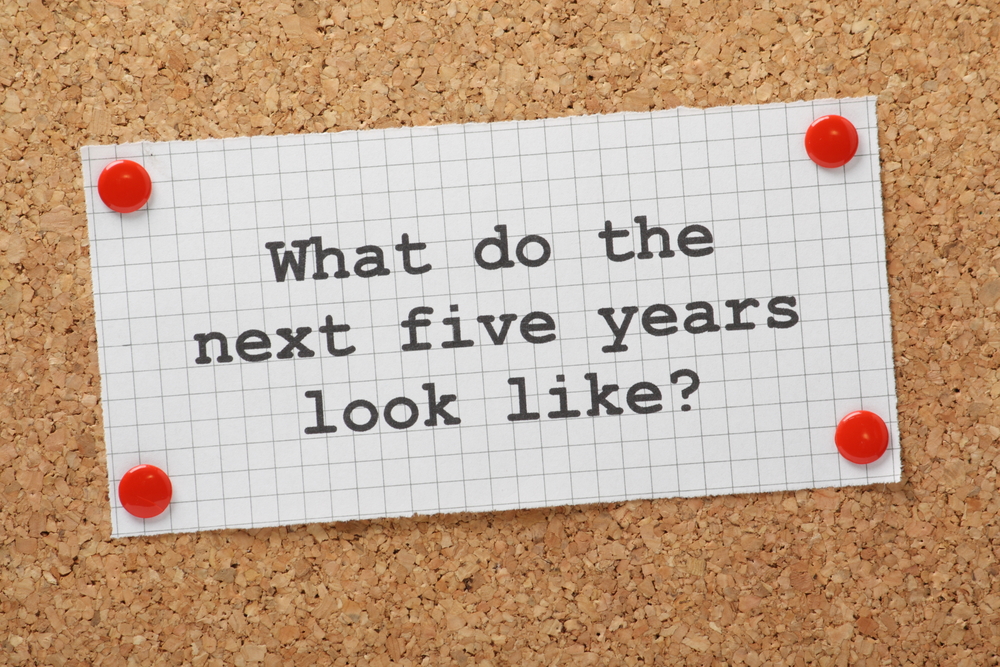 "Where Do You See Yourself in 5 Years?"
"The purpose of asking this common interview question is to understand whether a candidate is looking for a career rather than just a job, whether their goals align with the organization's goals, and whether they have a realistic plan for their future," explains David Wishon, a senior director of Monster Talent Fusion. Job candidates avoid screwing up this mind-numbing question by working professional goals into an answer that delves into why they want the open position.
Job interviewers consider the answer to this question in five ways.
Have You Given Your Future Any Thought?
Successful companies want employees that have molded some form of career path. Wishon offers additional sage advice for answering this question. "Don't get caught without a long-term plan," said Wishon, during a human resources conference. Job applicants must demonstrate to the interviewer that they have devised at least a rudimentary career path that includes growing in the open position.
Walk the Fine Line between Motivation and Unrealistic Expectations
Here are some really bad answers to the question "Where Do You See Yourself in 5 Years."
"Sitting where you are"
"Running this company"
"Making sure this question never gets asked again"
Prospective employers want job candidates to show motivation, but the motivation must premise on the establishment of realistic career goals. As Wishon confers, "Don't come off as overly ambitious. It's okay to mention some future promotions within the organization, but it may be overkill to say you want to be CEO in five years if you're applying to an entry-level job."
The bottom line is company recruiters cringe, whenever they hear job candidates explain how they plan to take another employee's job within the next year. Job interviewers want to hear that you are willing to pay your dues by moving up the company ladder within a reasonable time frame.
Employers Want a Serious Commitment
The question "Where Do You See Yourself in 5 Years" is mostly about professional commitment. The recruitment, development, and retention of employees cost a substantial amount of money. Think about the printing cost of training materials, compensation during training, and company incentives times the number of employees hired within one year. Although five years might be outdated in today's rapidly changing job market, the basis of this question is to determine your long-term commitment.
Talk about Your Passion
If you failed to display enthusiasm for your career during the answer to "Why Do You Want This Job," you have a second chance to promote your professional passion during the answer to "Where Do You See Yourself in 5 Years." Your professional passion shines when you display the same if not more enthusiasm for your career as you do for your hobbies.
It's Better to Give Than to Receive
You might have a solid five-year career path trajectory, but it means nothing if all you want out of those five years is to take, take, and take. Wishon states in a report, "Tell them that how you can achieve your long-term goals by performing this role to a high standard." Emphasize what you plan to contribute over the next five years, not what you expect to earn or how fast you see yourself moving up the company ladder quickly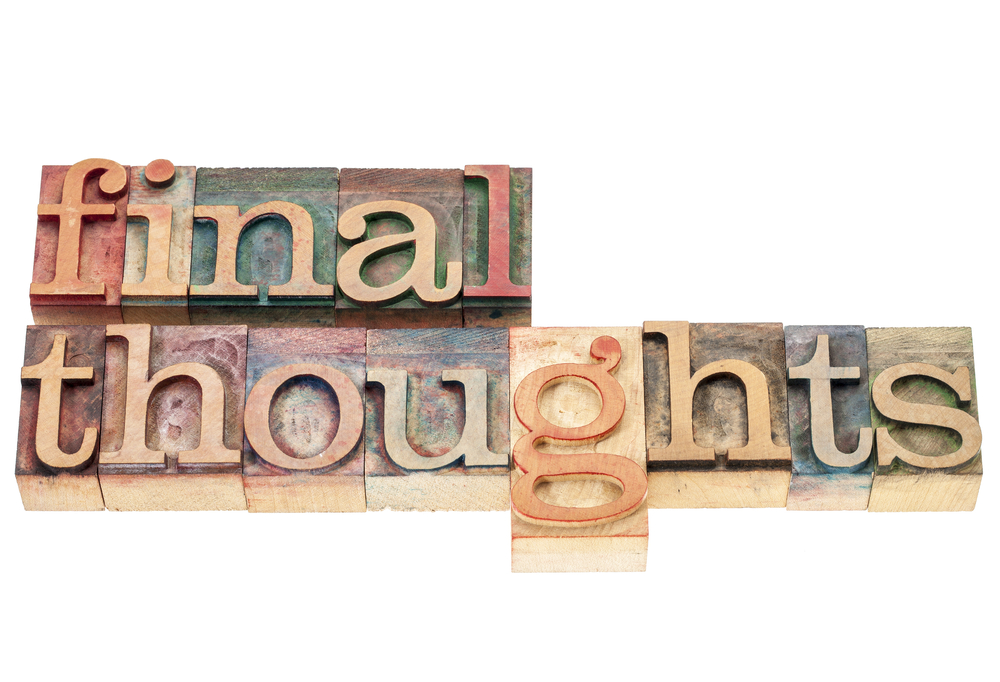 A Few Final Thoughts
Far too many job candidates spend more time prepping answers for interview questions than the time they spend to learn job interview protocols. Here is a short list of some of the things that you need to do in addition to nailing every interview question.
Dress appropriately
Not every job interview requires you to dress in a suit and tie. To dress appropriately, you need to research the company's culture, which means spending a little time in the building to note the type attire worn by company employees.
Show up 15 minutes early
This doesn't mean leaving 15 minutes early for the job interview. This means making sure you've informed the receptionist of your arrival 15 minutes before the interview commences. Promptness showcases your professionalism.
Do not interrupt the interviewer
As in social settings, interrupting the interviewer is simply plain rudeness. You might as well as call the interviewer vulgar names.
Make your answers short and sweet
Job interviewers want concise answers that directly answer every question. By wandering all over the place with your answers, you show the interviewer that you have not prepared adequately for the interview.
Maintain consistent eye contact
Maintaining consistent eye contact, without appearing like a psychopath, goes a long way towards establishing rapport with the job interviewer.
Never fidget in your seat
As during law enforcement interrogations, nervous Nellies out their guilt. In the case of job interviewers, guilt equals not knowing the answer to a question. Interviewers immediately dismiss job candidates that sweat under the collar.
Above all, turn the tables on the job interviewer after the Q & A. Many job candidates earn offers because of the questions they asked at the end of interviews. Job candidate questions mirror those asked by company recruiters, with slight twists. You want to determine what the job interviewer likes about the company, as well as opportunities to grow professionally by working in the open position. You ask company recruiters job interview questions for the same reason why you spent an hour or more in the job candidate hot seat.
You need to determine whether the company fits your professional goals just as much as company recruiters need to determine whether you match their professional needs.