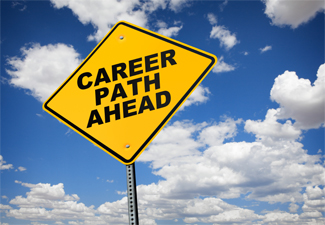 It should come as no surprise that people deciding what they want to do for the rest of their life, picking a career path,  are met with some indecisiveness. Although some people out there are fortunate enough to have it all figured out, there are many others who aren't so lucky. So, if you or anyone you know has ever suffered from being unsure about your professional life, an alternative career path could be the place for you.
Travelling Careers
Travelling careers can be some of the most fun, and most demanding, jobs available. Positions and pay vary, but there are many fruitful opportunities for employment within the industry. If you're not into the 9-to-5 scene, and are constantly yearning for different scenery, a traveling career can break you out of the office routine and expose you to an array of new experiences.  Consider this when weighing your options for a travelling career path.
If you're really serious about travel, working as a tour guide is an excellent way to see the world. You will need a pretty extensive wealth of knowledge about the particular area you're in, but so long as there are tourists around, you can find work.
Teaching English as a second language is one of the most rewarding travel careers you can pursue. It allows you to work with people from all over the world, and also provide them with knowledge that can impact their life for the better.
Truck driver jobs are not only available all around the world, but are also an outlet for those with an appreciation for the open road. You will have to spend a majority of your time away from home, but the chance to travel for a living makes it worth it.
Service Careers
Service careers aren't typically the most glamorous, but they are important nonetheless, and a commendable career path. When it comes to job opportunities, the service industry is an excellent place to look due to its size. The amount of jobs in this industry outnumbers those in almost any other, and even though the work is sometimes a little blue collar, there are plenty of worthwhile openings for people that aren't afraid to roll up their sleeves.
Social workers may not make 6 figures, but they greatly help those struggling from an array of different afflictions. If you truly care about the wellbeing of others, social work is definitely a career path to look into.
Manual laborers such as plumbers, construction workers and electricians have to break a sweat on a daily basis, but they have the potential to bring home more than $50k a year.
Cosmetology may only appeal to certain demographics, but for the potential earnings, learning to cut hair is certainly worth it. Depending on where you live and where you work, you can make over $40k a year.
Online Careers
Working from home has become increasingly popular with the growth of the internet. Rather than having to report to an office, or specific location every day, more and more people can now work from the comforts of their own home. Now that's a career path! For the stay at home moms, or those without the time or resources to attend university, these online careers are a great source of income and a way to hone particular skills.
eCommerce is one of the fastest growing industries in the entire world, and almost everyone involved is doing it from home. You'll obviously need products that people want to buy, but if you're crafty, opening an online Etsy store for your homemade trinkets can prove quite lucrative.
Bloggers these days are everywhere. They act as tastemakers, satirists, critics and fill countless other roles as well. So long as you have a voice, a fan base and a platform such as Tumblr or Blogspot, you can potentially make close to $75k a year.
Openings for social media specialists are aplenty, especially with the increased popularity of Facebook and Twitter. Job duties include managing blogs, producing content and spearheading marketing campaigns.