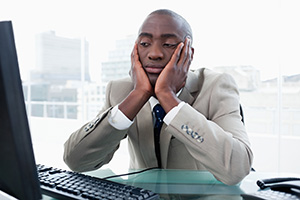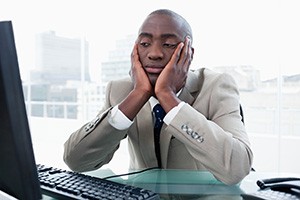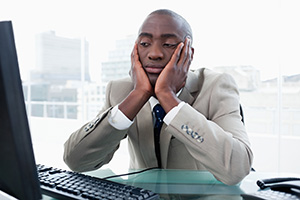 Nothing to do at work? That means you are underutilized, ignored and ready for action. Take this opportunity to build a new skill, start a side business or work your way into more significant projects at your new job.
We have all been there. Slowly wasting away the days under fluorescent lights, waiting for the lunch break to materialize like an oasis. Toiling under a management class that enjoys the fruits of a steady business, but has no time to assist in the growth of its youngest and brightest.
Sound familiar? The best thing you can do is take advantage of the time you are allotted and the lack of intense oversight. Build yourself into a candidate that can get a better job, instead of lamenting the problems that stand in your way at the current gig. At the very least, take the perfect deep breath.
Learn Something
What are you interested in? Here is where you might be at: chained to desk, poring over Excel sheets at your financial analyst gig while aching for a chance to write a screenplay. Then start writing during your downtime at work. It may seem like you are doing something you shouldn't, but if you are not being used correctly, then it is up to you to maximize your time to the fullest extent
Want to get better at that financial analyst job? Take a course, and study during the interminable breaks between the 15 minutes of actual job-related work you do all day. However, signing up for an exam course is in your best interest, as you'll increase your chance of passing the first time. You can learn more at crushthefinancialanalystexam.com. Getting a certification will not only make you more marketable at your current company, it gives you an edge out in the job market.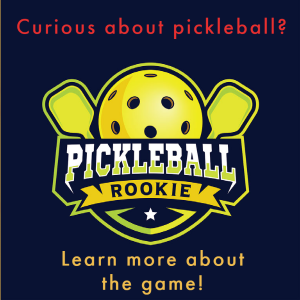 Look for a New Job
Do it carefully. You don't want to poison the well at your current place by blatantly searching The Ladders or Monster while at your desk. But crafting cover letters over email and discreetly updating your LinkedIn profile is probably safe.
Also, you can research companies that you might want to work at. Even if they don't have positions open, it can be a smart time investment to cold-email some companies about your skills, qualifications and level of interest. You never know when that will catch someone's eye.
TIME OUT: If you or your friends are looking for the best electric bike under $1,000, check out this review of the Ariel Rider Rideal.
Create Something That Makes You Money
Build a business. Side income can be an extremely lucrative endeavor, once you put in the work to expand it. Start a blog, a podcast or a business selling small painted ceramics at craft shows. Anything to bring in a little extra cash.
Network Internally
Sitting around with nothing to do? Pester your boss. Explain to your superiors that you don't feel challenged enough. Ask for more work. And be prepared when you get it. When you have nothing do at work, you need to go after more tasks. Most bosses will be happy to see someone with initiative. But some won't.
Let's say your boss gives you the runaround. He wants to give you busy work, but you just know it is going to lead to more boredom. Start talking to people in other departments. See what you can do to help them do their jobs. Try to make their lives easier. Just figure out how to do it without stepping on too many toes.
Spruce Up Your Space
When you find yourself with nothing to do at work, you will have plenty of time to clean out old files, rearrange your office furniture or throw up some new family pictures. Just be careful about photos of college friends and party pictures from back in the day. You can be human at the office, but it is prudent to stash that keg stand picture from junior year back in your closet at home.
Find a Lunch Partner

You should always be going to lunch with someone. It helps you network, it gives you a break from the screen-filled prison in which you spend your days and it can mean a new friend.
Learn to Code
This is probably the most prescient thing you can do with extra time during the workday. There are all sorts of sites out there from Code Academy to MIT's Scratch website that will give you a chance to get your feet wet learning programming. Even if you don't have the logical math brain that typically picks up Ruby on Rails or C++ without much trouble, it is worth it to struggle through some basic stuff. It will help you understand the relationship of software to the rest of the world and that could be the most important relationship of the 21st century.
The bottom line is, take a look at your unbroken expanse of forced downtime and do something to turn it into an opportunity. You won't be bored and your career will flourish because of it.
Please subscribe for career advice designed to make work better.
Related Links:
Nothing to Do at Work Tips: Part II
Bored at Work? Play Office Bingo
Exercises to Do at Work