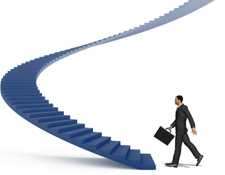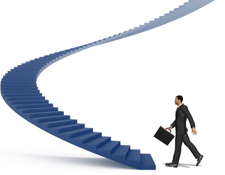 Running your own business is one of the most satisfying ways of making money doing something you love – but whether you're a full-time entrepreneur or you're still looking into your options, you'll soon discover that there's a lot of work that needs to go into it! We've put together a quick guide to piecing your new business together – and how to make sure all your paperwork is complete.
Schedule
If you're just starting out, chances are you're juggling your new venture with other responsibilities, including family and an existing job. Make sure you're setting dedicated time aside to work on your business, and look into ways of decreasing your other obligations – we covered how to save money and go part-time at work in a blog post a few months ago, which should give you some tips!
Product
You might be producing items from scratch, or simply providing a service, but either way you need to make sure there is actually a call for what you're offering, or ensure that yours does something completely different to your competitors' products. Ask around online and at networking events, and see how your idea is received by the people most likely to use it.
Promotion
You might think clients and users of your product will be easy to find, but you'll need quantifiable evidence that they're out there if you want to be confident in your business success! Make sure you have a promotion plan in place to get the word out, and keep your social media sites active to allow customers to give you feedback and talk about your brand.
You should also think about how you're going to promote yourself – you're a fundamental part of your business' success, and your ability to get out there and talk about your work will be what wins you your first customers. Plan to attend networking events and use these to really talk to and learn about other small businesses, rather than simply handing your business card out to everyone you meet. Forging meaningful connections is a much better way of making long-term contacts, to get used to chatting with other business owners from all industries – and connecting them to your business organically, if you can!
Paperwork
It's not the most fun part of running your own business, but making sure your company is properly registered is essential, and needs to be done within three months of starting your company. There are three main types of company that you need to register – here's what you need to know:
Sole trader: If you're the only person responsible for your company, you're a sole trader. All you need to do is fill out a HMRC Self-Assessment form, which you can do via the website.
Partnership: If there are two or more of you with equal financial responsibility for your company, you need to register as a partnership. A law stationer will provide you with a Memorandum and Articles of Association, and you'll need to request additional documentation from Companies House.