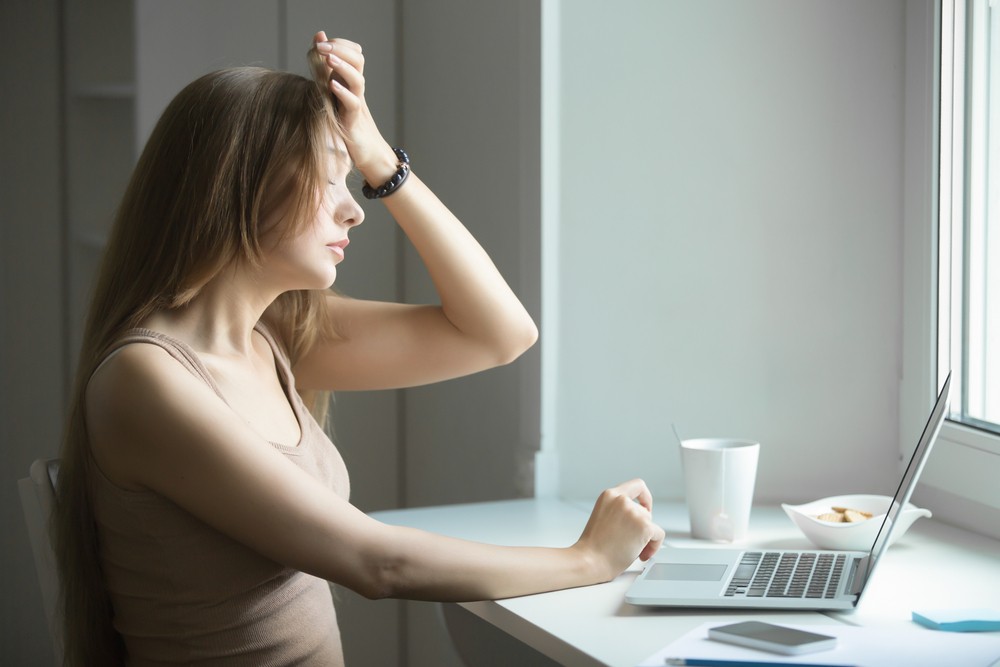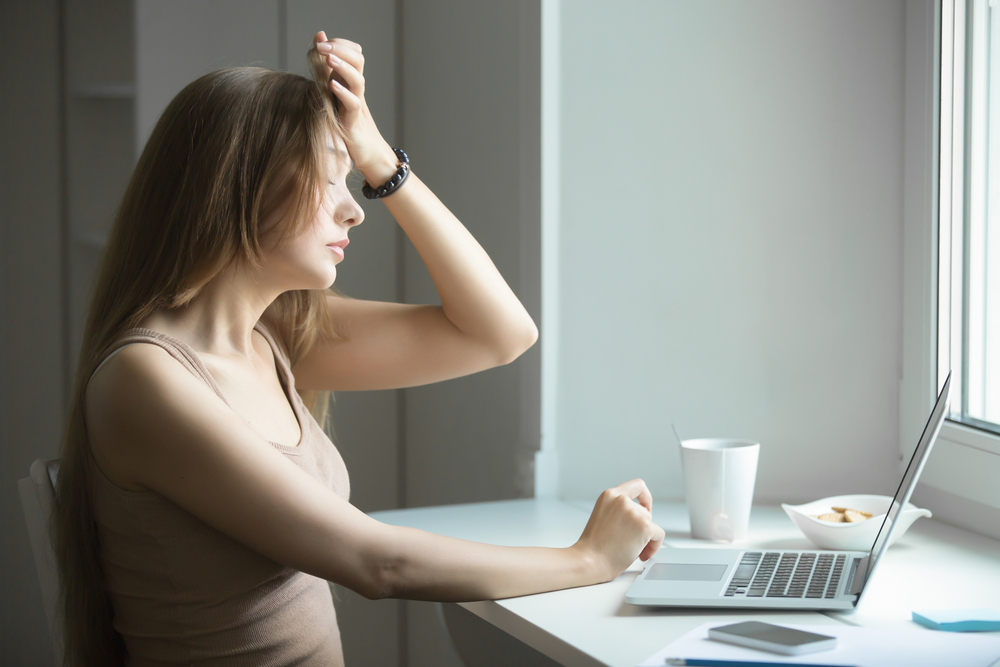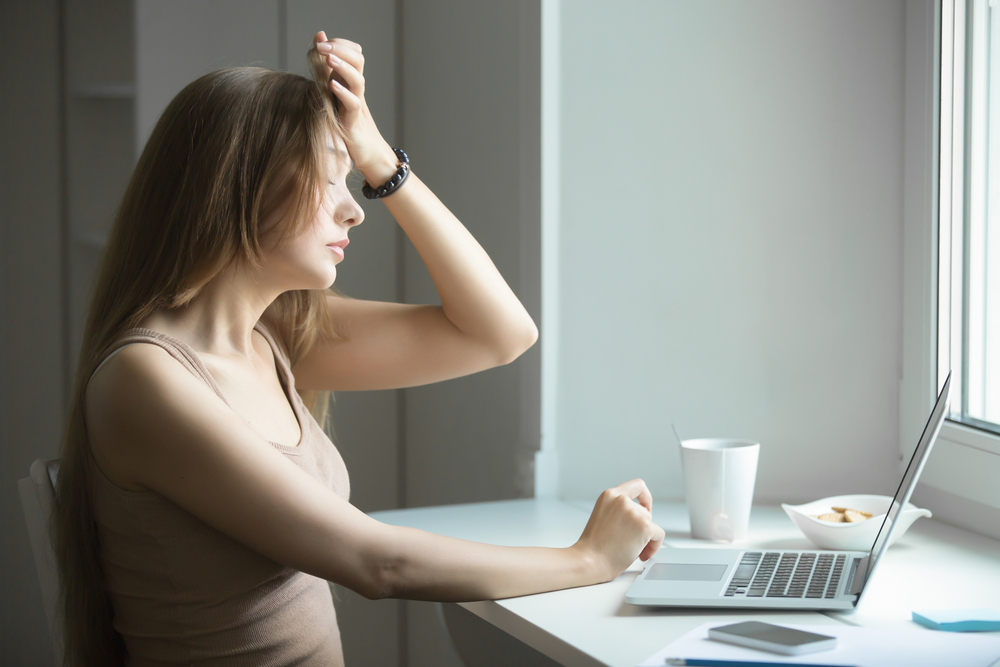 I was sitting too much. So several years ago I bought myself a standing desk. I didn't go through work, opting to pay for it myself to avoid any potential headaches. And I am here to report that it was a wonderful investment!
I'm fortunate to have space at work to use it to supplement my sitting desk.
But it's still not enough.
I'm a human being that was born to move. Sitting at a desk all day makes my nightmare list. So what's a corporate pawn to do? Here are a few tips to avoid being too sedentary at work.
Walks As Rewards
I make it a point to stand up and move around every 90 minutes at a minimum. Sitting too much drives my nuts. Often, I will set myself an achievable goal to hit within that timeframe. Once I achieve that goal, I give myself permission to get up and move about the office. In nice weather, I make sure that I step outside. You can't go wrong with a burst of extra oxygen and a sprinkle of vitamin D from the sun. These walks help me remain focused and creative. If the weather is inclement, I choose to roam the hallways. The bottom line is, I'd rather treat myself to a walk then a stroll to the calorically-challenged vending machine.
Walking Meetings
From eliminating departmental and hierarchical silos to promoting a healthier lifestyle, the benefits of walking meetings are plentiful. While a walk-and-talk won't suit every situation or employee, I try to step up my game every chance I get. In general, I find people become more imaginative when you take away the shackles of the office. Walk and talk meetings are highly effective, yet for some strange reason, not widely adopted. Walking meetings are a great remedy to sitting too much.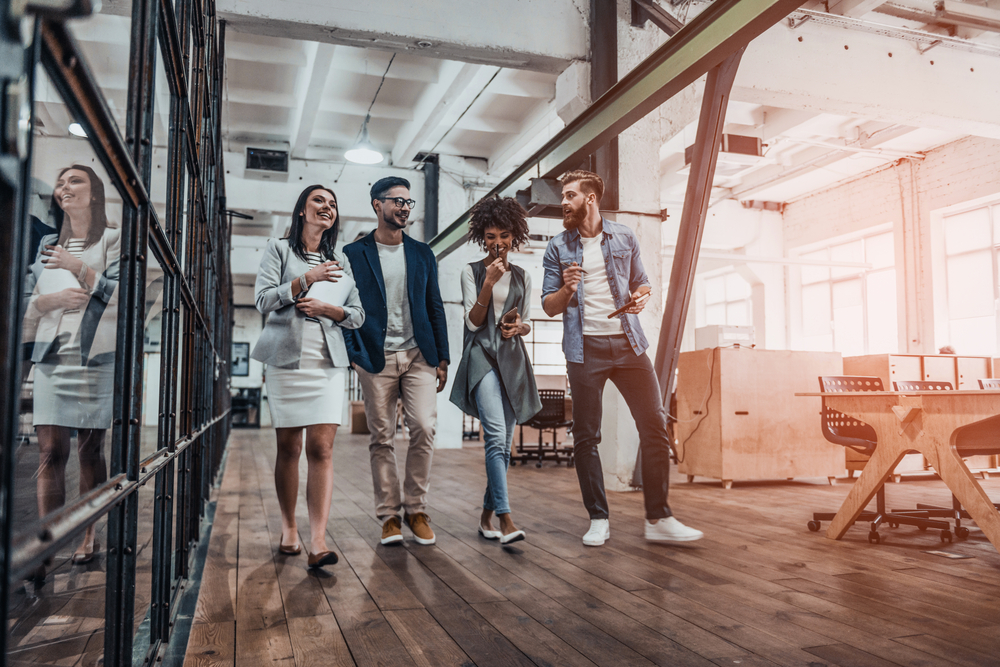 Stand and Talk
They say "never eat lunch alone," but the introvert in me has trouble accepting that statement. I would, however, agree with the statement that you should "never sit during a teleconference." I'm a born phone pacer, so this one is easy. Next time you have a phone call that is scheduled to last more than a few minutes, simply stand up! You'll improve your blood flow, potentially tighten your core, plus, your voice will project better.
Check out some exercises you can do at work.
In-Person Visits
Rather than pick up the phone, when possible, seek out other people within your organization for face-to-face communications. The value of eye contact and picking up on visual cues can't be overstated. Plus, we are all sitting too much! Stepping away from your desk is also a great way to stay visible within an organization and build relationships. Just don't appear at someone's desk five seconds after sending them an email (a personal pet peeve of mine).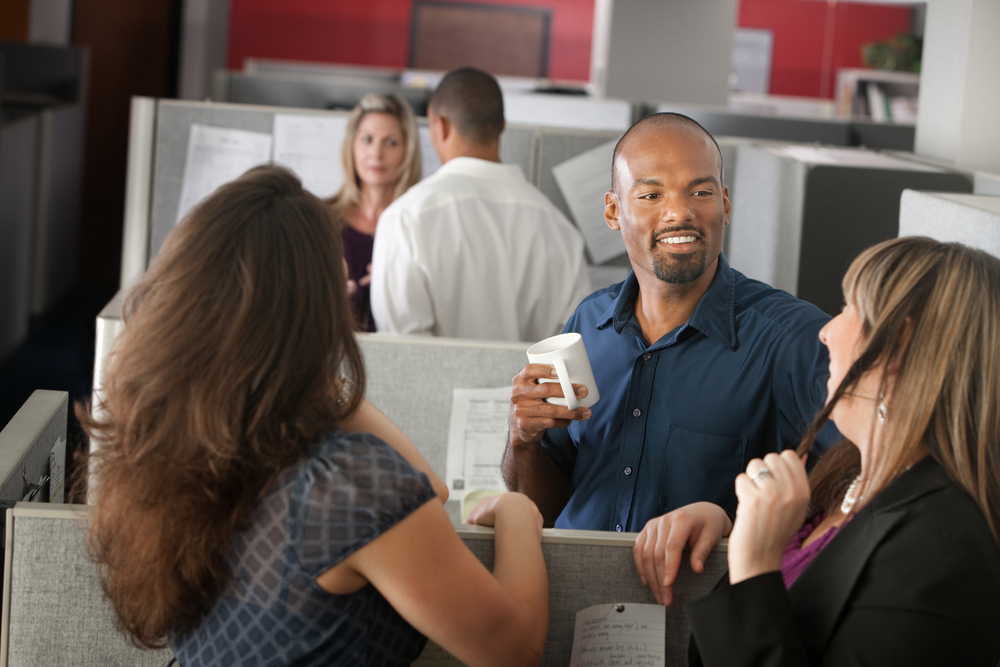 Need other reasons to get up often?
– Drink a ton of water so you are regularly visiting the bathroom.
– Print something!
– Leave your healthy lunch in the community refrigerator.
– Join a Fitbit
challenge
There are also plenty of at-work exercises and paraphernalia you can purchase to help turn your workday into a calorie-burning enterprise. Be sure to check your company's policy first!
Balance Ball "Chair" – Sure, you might look like a fool
, but no one will be laughing when you "accidentally" unveil your six-pack at the company barbecue.
Under-the-Desk Biking
 – I've yet to come across one that delivers a fluid and meaningful experience, but many people swear by pedaling the day away.
Bike Desk
 – This semi-recumbent bike delivers comfortable and effective workouts. It folds too!
Anti-Fatigue Mat
– Give your body a break by cushioning from the bottom up. A great investment to folks who are truly committed to spending a large chunk of their day standing.
Balance Board – With a simple design and mechanics, these devices force users to tap into their core to stay upright.
Stuck sitting? Don't give up on motion. Consider these items:
Wrist trainer ball
Gripmaster
Finger stretcher
Sitting too much cannot only be a career killer but an actual killer too. So what are you waiting for? Get up and move around now! And if you have an item that helps keep you on the move at work, share it in our comments section.