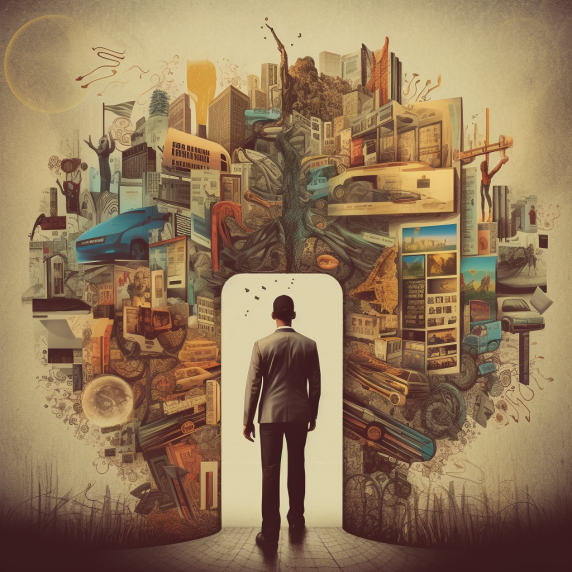 At some point in our professional lives, we may face the need or know how to navigate a career transition or pivot. Whether it's due to personal interests, industry shifts, or unforeseen circumstances, such changes can be both exciting and daunting. In this blog post, we'll explore strategies to help you navigate these transitions with confidence. We'll discuss identifying transferable skills, considering a career change or pursuing further education, and handling job loss or unemployment.
Identifying Transferable Skills
One of the key aspects of a successful career transition is recognizing your transferable skills. These are skills that can be applied across different industries and job functions, and are highly valued by employers. Here's how to identify and leverage your transferable skills:
Inventory your skills: Begin by making a list of all the skills you've developed throughout your career, including both technical and soft skills. Consider your experience in project management, leadership, communication, problem-solving, and adaptability.
Analyze job descriptions: Review job postings in the field you're interested in, and identify the skills and qualifications required. Highlight those that align with your existing skill set.
Draw connections: Connect the dots between your current skills and the requirements of your target industry or job function. Emphasize these transferable skills in your resume, cover letter, and interviews.
Develop a narrative: Craft a compelling story about your career trajectory, focusing on how your transferable skills have contributed to your success and will be an asset in your new role.
Considering a Career Change or Pursuing Further Education
If you're considering a career change or pursuing further education, it's essential to weigh your options carefully and ensure you're making a well-informed decision. Here are some steps to help guide your decision-making process:
Assess your interests and values: Reflect on your passions, strengths, and values. Consider what aspects of your current job you enjoy and what you'd like to do differently. This can help you identify potential career paths that align with your interests.
Research potential careers: Investigate industries and job functions that appeal to you. Learn about the job market, growth potential, required skills, and salary expectations. Networking and informational interviews can be valuable tools for gathering insights from professionals in the field.
Identify skill gaps: Determine which skills or qualifications you may need to acquire to be competitive in your target field. This may involve obtaining certifications, attending workshops, or pursuing further education.
Develop a plan: Create a timeline for your career transition, outlining the steps you'll need to take to reach your goal. This may include acquiring new skills, building your network, and updating your job search materials.
Handling Job Loss or Unemployment
Job loss or unemployment can be a challenging experience, both financially and emotionally. However, it can also present an opportunity to reassess your career goals and make a strategic transition. Here are some tips for managing job loss or unemployment and turning it into a chance for growth:
Embrace the emotions: Allow yourself to process the emotions that come with job loss or unemployment. It's normal to feel a range of emotions, from anger and sadness to fear and uncertainty. Acknowledging these feelings is an essential step in moving forward.
Assess your financial situation: Evaluate your current financial state and create a budget to help you manage your expenses during unemployment. Determine any available unemployment benefits and explore options for temporary or part-time work to help maintain financial stability.
Reevaluate your career goals: Use this time to reflect on your long-term career objectives and consider whether a pivot or transition might be beneficial. This could involve exploring new industries, developing new skills, or pursuing further education to increase your marketability.
Network and connect: Leverage your professional network to seek job opportunities, gather information about your target industry, and connect with professionals who can provide guidance and support. Attend networking events, join online forums, and update your LinkedIn profile to reflect your current goals.
Develop a job search strategy: Create a structured plan for your job search, including a list of target companies, a schedule for applying to jobs, and a strategy for customizing your resume and cover letter to each application. Stay organized by tracking your applications and follow-ups.
Stay active and productive: Use your time productively by engaging in activities that support your personal and professional development. This may include volunteering, freelancing, taking online courses, or pursuing a passion project. Staying active can help maintain your motivation and make you a more attractive candidate to potential employers.
Prepare for interviews: Use your downtime to hone your interviewing skills. Practice answering common interview questions, research companies you're interested in, and develop a compelling narrative about your career journey and transferable skills.
Stay positive and resilient: Embrace a growth mindset and focus on the opportunities that may come from your career transition. Stay positive and maintain a support system of friends, family, and professional contacts who can provide encouragement and advice.
Navigating career transitions and pivots can be a challenging process, but by identifying your transferable skills, researching potential career paths, and strategically managing job loss or unemployment, you can make a successful transition to a new role or industry. Embrace the opportunity to grow, adapt, and learn from these experiences, and approach your career journey with confidence and resilience.