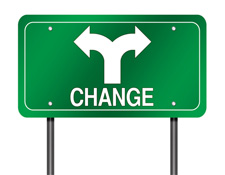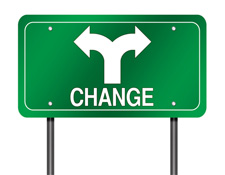 Whether you are being forced into a career transition due to a job loss, or whether you are taking the next steps in your career and are excited about the next stage, there is likely to be some stress associated with the changes happening in your life. It's important to manage this stress, though. You will recover better, and improve your overall situation if you keep your anxiety under control. Here are 5 tips for keeping the stress at bay during a career transition:
1. Focus on the Positive
One of the best things you can do to alleviate any kind of stress in your life is to focus on the positive. Try to find the positive side to your career transition. If it's something you have chosen, focus on why you are making the change. If you are the victim of lay-offs, look for the opportunities that the situation might afford. Try to find the silver lining. You'll stay positive, feel less stress, and be more likely to succeed as you look for a new job or start a new endeavor.
2. Create a Plan
For many people, feeling out of control is a major cause of stress. You can reduce your stress by creating a plan. Put together a road map for your career transition. Figure out what steps you need to take in order for your transition to be a success, and then plan to accomplish each task. From preparing a resume, to spending two hours a day checking Classifieds, to setting up your new office or work space, break down what needs to be done. You'll feel better once you have a plan to follow.
3. Manage Your Finances
Any career transition requires that you properly manage your finances. Whether you are making more money, or whether you need to stretch your dollars, figure out what would benefit you the most when it comes to your money. Keep track of your spending, look for ways to put your money to work for you, and create a plan that allows you to make the most of what you have. When your finances are in order, your career transition will be less taxing.
4. Take Care of Yourself
Poor health only adds to your stress. If you stop eating right, and if you revert to a sedentary lifestyle, you are likely to be more affected by stress. Proper nutrition can enhance your mood and help you deal with stress. Physical activity helps you release stress and channel disappointment in a more productive way. Don't forget that taking care of yourself also includes relaxation and sleep. Get the right amount of sleep at night, and take some time, even if it's just 20 minutes, each day to relax and do something you enjoy. You will find that you feel less stress when you take care of your physical and mental needs.
5. Let Others Help You
Don't push others away at this time. Your career transition can be less stressful when you have someone to share your load. Reach out to your support system, and let them help you. Let your network help you find a job, let your friend take you out to lunch (be sure to reciprocate later, when he or she needs a helping hand), and let your mother watch your children so you can go out with your partner for date. At this time, sometimes it's a good idea to let others be there for you. You're there for them, and knowing that you aren't alone can be extremely helpful as you overcome the stress related to a career transition.