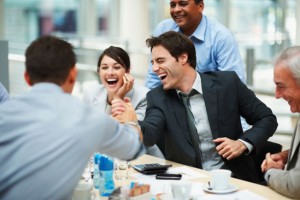 Wondering how to get people to like you? Read on!
Learning how to get people to like you at work doesn't have to be difficult, in fact, it's simple. Understandably, starting a new job can be a stressful experience. You come into an office filled with people you don't know, sit down at a desk that wasn't yours until today, and dive into a whole host of new (and potentially challenging) roles and responsibilities. While for some this can be super exciting, it can start to sound like a nightmare for others!
Why is it important to get people to like me at work?
You might be thinking to yourself that work is just work, and that you don't need to spend the time getting people to like you on the job. The fact of the matter is that you're going to spending hours, days, weeks, and years with people that you know exclusively through work. You may have to report to them, collaborate on projects, or delegate tasks. That's why the social aspect cannot be ignored, because of the sheer amount of time you'll be spending with these people (some days it can be more then the time you spend with your own family).
Here are some quick tips for you to learn how to get people to like you at work…
Don't Worry, Be Happy
If you're going to start off as miserable from the jump, everyone is going to assume that you're nothing more than a sack of misery guts. Being happy at work is important because it's infectious. When you're happy, it shows! Giving off a good energy, and being willing to take on new challenges and responsibilities with a smile is an endearing quality. Show your co-workers that you're driven, professional, and cheerful — now that's a winning combination.
Display Good Habits
Especially when you're just starting a new job, you're going to want to show your new coworkers that you can be trusted. Trust is a vital aspect in how to get people to like you because it helps establish a real connection. If your coworkers and bosses can feel like they trust you, then the sky is the limit! A major aspect of this is showing off good habits, like showing up on time or staying late to go the extra mile. You don't want anyone thinking that they have to pick up your slack, so take the time to put the extra work in and people will definitely notice.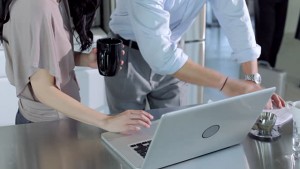 Don't Be Selfish
Going out to grab yourself a coffee or lunch? Make sure you don't do it alone! Inviting your coworkers, or offering to pick something up, shows that you care in a way that is simple. If your coworkers or supervisors feel like you're paying attention to their needs, or going out of your way to make them happy, then they're definitely going to like you. I mean, what's not like about a fresh cup of coffee brought to your desk?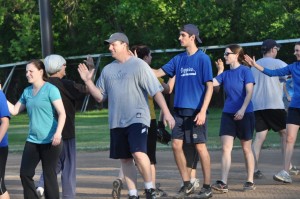 Participate!
Does your office go out for trivia night at the local watering hole? Do they participate in a sporting league? If your office is participating in social events of any kind, even if it's something as simple as going out for lunch, it will help you to go along with them. Participating in these kinds of events is a way to relate to your colleagues, to develop a personal rapport, and to get to know them on a level beyond the office. Don't sit out, join in!
Be Real
Want to know the secret of how to get people to like you at work? Don't fake it! There is nothing less attractive than being fake, and people tend to see through these things right away. Be yourself while still being professional, and people will take note. You don't want to put a guard up because that can distance you from your coworkers. You have to work successfully with these people, and a huge part of that is being honest, to offer your opinion, and to work through issues when things just aren't working. Be real, and the rest will follow.
Your work doesn't have to be your entire life, but you should definitely try to enjoy it while you're there! Building relationships at work can last a lifetime, and while not everyone has to be your best friend, you can easily develop relationships with people that will make you feel good. The most important thing to note about how to get people to like you, though, is that you need to be able to put yourself out there. Take a chance, participate, be real, and work can be much more than just work — it can be fun!
Have any more ideas about how to get people to like you in the office, let us know in the comments.