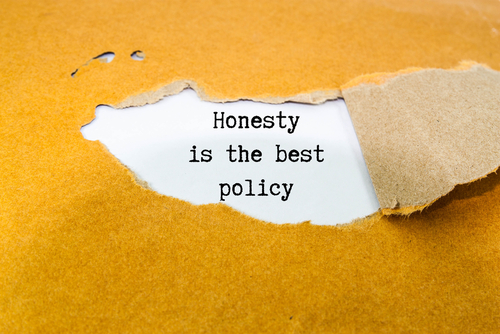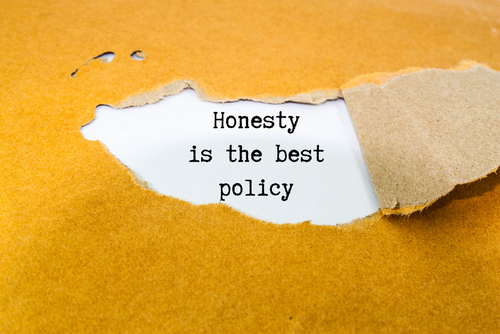 Many companies tout the importance of honesty at work, shrugging off concerns by throwing around words like "transparency" and "accountability." And for good reason: with recent workplace scandals making media headlines, it's important for companies to establish a culture of honesty in the workplace. For employees, it's a fine to walk between honesty, dishonesty, and tactful discretion. If they are too honest, and employees risk their professional reputation. Not being honest enough could mean that their credibility is questioned. So when should you practice honesty at work? And when should you keep your honesty to yourself?
3 Times to Use Honesty at Work
1. You made a mistake.
So you forgot to order that company lunch, or rushed too quickly through your quality-check duties. You're staring in the face of your error, and your supervisor is asking what happened. It's so tempting to ignore honesty at work, and try to cover up your mistake by shifting blame to an alternate party or feigning confusion. During times like these, you'll prove your integrity by truthfully explaining what happened (including your part in the error). Acknowledge your mistake with grace by prepping a few solutions to prevent it in the future.
2. You see a more efficient process.
Is there a better way to organize mail? A more efficient way to reach out to clients? A meeting that could benefit from a new agenda? While some employers may not appreciate an honest consideration of their business practices, there are many that will value your efforts to help them grow. While giving your assessment, stick to observable actions and facts, and make sure to let your employer know what results they can expect from a more efficient process. Be aware of your employer's response during your candid feedback. With any luck, you'll begin to build a reputation of thoughtful integrity.
3. You are turning in a resume.
Resumes are prime territory for dishonesty in the workplace. More than 56% of employers have caught candidates embellishing on their resumes, and another survey estimates that over 80% of job-seekers intentionally print misleading information on their resumes. With everyone else lying on their resume, why should you be honest on yours? Here's why: employers are wise to this trend, and many will go through the effort of verifying each and every fact on your resume. And they won't appreciate any fiction: a CareerBuilder survey reports that half of employers would automatically dismiss a candidate caught lying on their resume. White lies, embellished awards, or made-up titles may cost you a job. Honesty at work starts at the beginning, and creating a truthful and accurate resume will help you start on the right foot.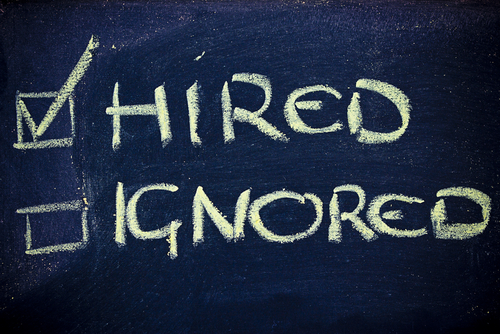 3 Times to Be Careful With Honesty at Work
1. Your office-mate is not acting like a model employee.
Noticing that your coworker is indulging in two-hour lunches or is spending copious amounts of time on Facebook? Sure, ousting their activities may gain you a favor with your boss, but consider the price of honesty here. What are your motivations for tattling on your coworker? Are they actually hurting anyone? For ethical breaches or concerns like sexual harassment, you shouldn't hesitate to blow the whistle or truthfully answer your manager's questions. But it will damage your reputation with your colleagues to be overly truthful about petty complaints and occasional rule-breakers. Plus, nobody's going to cover for you next time you're running late to a meeting (or save you a slice of birthday cake when you miss the office party).
2. You're having a rough day.
Whether you had one too many glasses of wine last night, an argument with your significant other before work, or just woke up in a really terrible mood, it's best to curb your honesty and put on a positive face in the workplace, if you can. Recognize that unloading on your coworkers is not the solution to your bad day, no matter how good it feels in the moment. At best, your negative mood could affect those around you. At worst, your professional reputation will be damaged. When the office manager asks why you're looking tired, a simple "I guess I didn't sleep too well last night," will suffice, instead of a monologue about your dog's inability to potty-train and your husband's annoying habit of playing loud phone games in bed. Also: it's okay to cry to your mom on your lunch break.
3. You need to boost the confidence of those around you.
When giving critical feedback to a colleague, remember that a little caring and positive reinforcement goes a long way. The end goal is a cooperative team environment: and sometimes brutal honesty detracts from that goal. Mention at least a few positives in a feedback session (even if you have to reach), and consider your timing. If your colleague is about to walk into a high-stakes presentation, now is not the time to provide notes on her PowerPoint. It is the time to compliment her jacket (even if it's a little wrinkled or the same outfit she wore to the last meeting).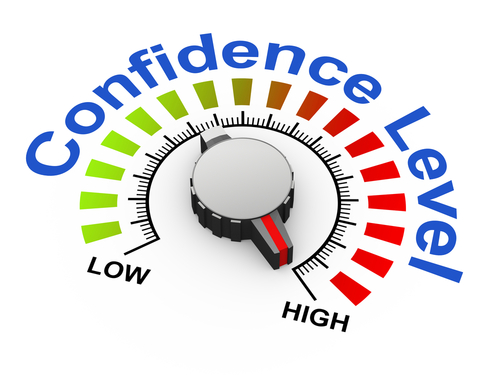 Use your own best judgement when navigating honesty at work, and let us know in the comments when you are tempted to be dishonest (or too honest) in the workplace.