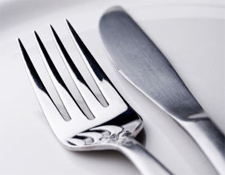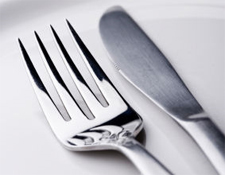 At the risk of sounding like an old f—t or Andy Rooney (My apologies, Mr. Rooney, I didn't mean to imply anything), what is wrong with people these days? Is observing a few rules of society at work such a difficult thing?
This AMEX Open Forum article, "Ten Etiquette Blunders," made me a little nutty. How can people really not know how to act at work? I work from home now, so I don't deal with this stuff. But I've worked in more offices than I care to count. Here's my own list of work etiquette no-nos.
1. Get out of my space, man. Editor Andrew addressed this very well in his post, "Violated at Work: The Death of Personal Space." With respect to people of other cultures who have different norms about this issue, in the U.S., most people don't like "close talkers." Please observe my boundaries. Don't sneak up on me in my cube from behind or even think of touching me to get my attention.
2. TMI. Do we really need to define this one ("What Are the Most Dreaded Words at Work") again? Work is work, personal stuff is personal. Repeat after me:
· "I do not want to hear with whom your teenage son is having sex."
· "I do not want to hear how many centimeters your (insert lady part here) has dilated."
3. Be on time. It's disrespectful to schedule time with me and then arrive late or text me that you aren't back from lunch yet. Ditto with staff meetings. Why would your time be so much more valuable than the group's?
4. Cool it with the personal calls. In the work environment of less space, poor insulation and no office doors to close, be respectful of our shared air space. Hellllooooo, I can hear you arguing with your honey.
5. Anything to do with food. Don't talk to me with your mouth full. Don't steal my food out of the fridge. Don't microwave an onion and anchovy pizza for all to enjoy the aroma.
6. Dress office-appropriate. I understand the confusion over what constitutes "office casual." But I'm betting it's not your Aerosmith T-shirt or your Hello Kitty socks. Put on some grown-up clothes.
7. Watch the language. (Okay, my friends can stop smirking now. I'm guilty, I admit, but not in a work setting.) You can't possibly know what bad language might offend a co-worker or boss. Be cool.
This is a post by Jobacle team member Nancy LaFever.