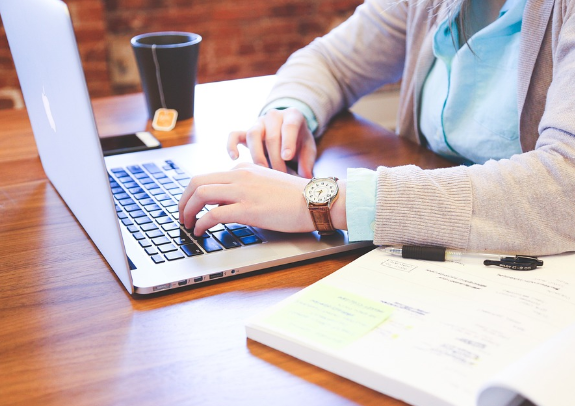 As digital marketing continues to grow and evolve, the opportunities for career growth are unparalleled. Whether you're an experienced professional looking for creative new challenges or a newcomer ready to launch their career in this exciting industry, your success depends on the right strategies and knowledge. Here are essential tips to help advance your digital marketing career.
Pursue Further Education
Whether you're just starting or are already a few years into your digital marketing career, staying on top of the latest industry trends is essential for success. Research the best marketing masters programs, take certification courses, or attend workshops and seminars. The more up to date your skills are, the easier it will be to land more challenging and rewarding positions. A marketing or business degree can be very advantageous for those looking to make a career change. It can help you stand out from the competition and open doors to more senior positions.
Network and Develop Connections
The digital marketing world is ever-changing, and it's crucial to stay on top of the latest developments to stay ahead of the competition. Networking and developing connections with other professionals in the industry can help you gain insight into what's trending and give you access to their knowledge. Attend conferences, join online discussion groups and forums, or reach out and make contact with like-minded individuals. These interactions can help you learn new skills, build meaningful relationships and stay updated on the latest industry news.
Take On Challenging Projects
Challenging projects are a great way to flex your creative muscles and hone your problem-solving skills. If an opportunity arises that's a bit outside your comfort zone, don't hesitate to give it a shot. Having the ability to work on projects that require problem-solving and creative solutions is highly desirable in digital marketing, and these opportunities could serve as stepping stones to bigger and better things.
Leverage Your Brand
Your personal brand is one of your most valuable assets when it comes to digital marketing. It's essential to develop and maintain a strong presence on social media, create content that showcases your expertise, and use platforms like LinkedIn to network with other professionals in the industry. By leveraging your personal brand, you can increase your visibility and open up new opportunities for yourself. It can also help establish yourself as a thought leader in the industry – allowing you to build valuable relationships with potential clients and employers.
Utilize Automation Technologies
Automation technologies can help you be more efficient and save time by automating mundane tasks. Whether creating email campaigns, scheduling social media posts, or optimizing SEO content, using automation tools can make the process much simpler and faster. They are a game-changer in the digital marketing world, enabling you to streamline tasks and maximize efficiency. When it comes to email campaigns, email marketing is another area where automation technologies can play a crucial role in streamlining your efforts. With automated email marketing tools, you can easily manage and execute personalized email campaigns, segment your audience, and track performance metrics with ease. By integrating email marketing automation into your overall marketing strategy, you can nurture leads, engage customers, and build strong relationships without spending excessive time on repetitive tasks. And most importantly, when it comes to creating impactful email communications, don't forget to use the best email sign off that aligns with your brand's tone and leaves a lasting impression on your recipients.
To stay ahead of your competition, it's important to use the latest automation technologies. Doing so will help you save time and be more efficient. You'll get the same results with fewer resources, allowing you to focus on other aspects of your job.
It takes dedication and hard work to advance your digital marketing career. Following these tips ensures you're taking all the necessary steps to stay ahead of the competition and remain successful in this ever-evolving industry. From furthering your education to utilizing automation tools, you can use various strategies to help you stay ahead. No matter what path you choose, remain dedicated and proactive in your approach to ensure continued success.
To conclude, embracing the latest automation technologies is key to optimizing your digital marketing efforts. By streamlining tasks and saving time, you can focus on the essential aspects of your job.