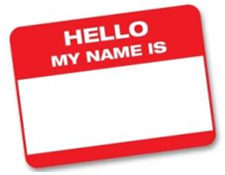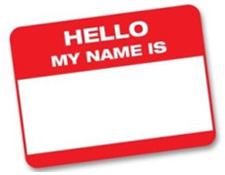 Everyone has a personal brand and whether you work for yourself, for someone else or are going into an interview, having a personal brand is important. Not every personal brand is depicted as a positive one, in fact in many cases, people don't realize that their personal brand is an extension of them that is found in both professional and personal lives and may have negative connotations. To change a negative image or to further develop a positive personal brand, read and follow these eight tips.
Be Honest
First and foremost, the saying that "honesty is the best policy" is 100 percent true. Being honest in personal relationships, professional settings and even when you are by yourself is very important to your personal branding. If someone were to describe you, you wouldn't want the first thing out of their mouth to be how dishonest they think you are. Honesty is the building block to a successful personal brand and it allows for the rest of the personal branding tips to follow. 
Remember Consistency is Key
A strong personal brand is something that is timeless and consistent. If one day you are dressed in all black with combat boots and the next you're in an elegant ball gown attending business meetings, that is inconsistency. People need to see you in the same light on a consistent basis, so much in fact that if they see the word honesty; they think of you or if they see something that is fitting to your personal brand and style it reminds them of you.
Be Your Brand
You are your personal brand and your brand is you. If you want a personal brand that is known for knowing all the latest fashion trends, the way you dress and your attitude should reflect that. If your brand is to be the ultimate professional in the wedding industry, you must dress professionally and have an attitude of sharing information and building networking opportunities. Another part of being your brand is having professional business cards or materials that represent your personal brand wherever you go.
Be Positive
No one likes a negative Nancy. Everyone likes to be around people that are positive, outgoing and upbeat and when you are looking to successfully brand yourself, remember that negativity doesn't get you anywhere.
Listen to Others
Similar to a negative Nancy, no one likes to be around people that only talk about themselves. Listening is the other side of communication and by listening to others, you are able to build friendships and create a personal brand that other people like and want to be around.
Constantly Improve
Looking to continually better oneself is ideal of a positive personal brand. Constant improvement within an industry or in personal relationships displays your brand as one of positive energy and a go-getter attitude as well as an expert in your niche.
Find Your Niche
Everyone has something they are good at and a place where they fit in. Find that niche and create a personal brand that defines you and is well suited to your niche.
Be Socially Savvy
The absolute easiest way to create a successful personal brand is on social media sites and through networking. Both of these areas allow you the opportunity to present your personal brand in a positive light as well as test out your tips to successful personal branding up to this point.