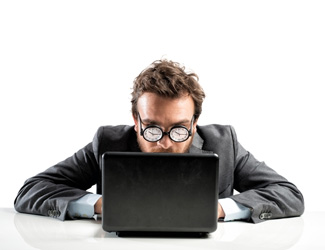 Landing a job these days requires more than an impressive cover letter and resume. Long gone are the days when you search the local newspaper and mail in your applications. Technology has afforded employers with the ability to post job openings and even screen applicants exclusively online, while job seekers can now apply online and post pertinent information about their career development. With approximately 30-60% of all jobs being filled through networking, job seekers must think outside of the box to get noticed.
In fact, the modern job seeker must have the ability to manage multiple profiles as they network with potential employers and apply for job openings. Today, applying for a job means managing profiles for job sites such as Careerbuilder and Indeed as well as monitoring social media sites like LinkedIn, Facebook, Twitter, and Google+.
Managing Multiple Profiles
When you think about it, the more platforms you've displayed your skills and abilities on, the better chances you have at being selected by potential employers. Most job seekers have an online resume and profile at on at least two major job search sites as well as two or three social media accounts. Each of these profiles requires daily, or at the very least, weekly management. While posting updates, checking your newsfeed, and following potential employers might seem simplistic enough, sometimes the simplest things can hinder the entire process….
Login and Password Management
Let's say you have five accounts from which you manage for potential job opportunities. This means five separate usernames and passwords you have to remember each time you log on. Each site has their own set of rules for login information including the amount of characters that must be used, the types of characters that must be used, and so on.
According to Google, creating the same password and login for every account leaves you more vulnerable to cyber thieves. Thus, creating a unique login for each account is ideal. On the down side, if you forget your login information, several failed attempts could leave you locked out of your account for a few days – which in this fast paced world could mean a missed opportunity.
Protecting Your Personal Information
With the increased use of the internet and other technologies the threats for identity theft have increased. Keeping your personal information away from cyber predators is ideal but not always easy. Should the wrong person hack into your social media accounts, it leaves you vulnerable to a lot of things including: spam, viruses, and even the disclosure of personal contact information. To avoid this, it is advised that you don't use simple login information that anyone can think of. However, creating this "super secure" password means having to remember one for every profile you have.
Utilizing Secure Resources for Password Security
The good news is that there are tools and resources that job seekers can use to protect the passwords to all of their profiles. Password manager software allows users to keep track of all of their login information on one platform. Whether you have two accounts or seven, you won't have to worry about ever forgetting a password again. When searching for the right password management tool, be sure to check out the security features such as:
Instant Login – this feature allows you to instantly log into any of your job search or social media sites while logged into your password manager account.
Encryption – When typing in your passwords encryption features will automatically scramble what you're typing to prevent would-be hackers from obtaining information.
Password safety – such features might include the ability to determine how strong or weak your passwords are.
Cloud Backup – should you lose your information; cloud storage backup should be available to you for use.
When it comes to online job search and networking, it is extremely important to consider your personal safety. By utilizing secure online solutions such as password management software, job seekers have the peace of mind they need. Such resources allow for easier login management of multiple profiles and increased online security in this ever evolving digital world.