Between open-office floor plans, high-stakes networking events, and constant pressure to "speak up" in meetings, a typical office can be a minefield of anxiety for introverts. Unable to produce creatively and often misunderstood, introverts come home from work frustrated and socially exhausted. Fortunately, it doesn't have to be this way. If you are an introvert working  in an extrovert's exhausting world, it's time to plan your escape. There are plenty of in-demand careers for introverts just waiting to be discovered.
Careers for Introverts
Research suggests that introverts have their own unique power in the workplace, including a quietly influential leadership style that can be even more effective than the extroverted variety. The best jobs for an introvert may be less people-centered, but they can be just as impactful on our world. For example, Rosa Parks, a soft-spoken introvert, had the quiet confidence to ignite the Civil Rights movement. If you count yourself in the company of Parks and other famous introverts like Bill Gates, Eleanor Roosevelt, and Mahatma Gandhi, consider these 11 careers for introverts.
1. Mechanical Engineer
Careers for introverts often are centered around independent work, because introverts thrive on autonomy. Mechanical engineers work independently to analyze machines and plan efficient flow for systems. Mechanical engineering work tends to be investigative, favoring an introvert's thoughtful contemplation. Best of all, this career path deals less with people and more with machines: and machines don't ever ask to grab drinks after work.
2. Chef
Though chefs are focused on pleasing customers, they get to provide this customer satisfaction from behind the safe walls of a kitchen. They are often shielded from disgruntled customers and front-of-house gossip, dealing instead with predictable ingredients and creative culinary arts. Even in team settings with sous chefs and kitchen staff, introverted chefs can organize kitchen processes to promote efficiency, safety, and silence.
3. Web Developer
Introverts appreciate the ability to thoughtfully observe user data from afar. Web developers can consider user feedback in an introvert-friendly atmosphere (preferably behind a closed door). They test solutions with faceless users, and can even work from home, as their work is primarily web-based. Not having to make small talk over the office coffee machine? It's an introvert's dream job.
More in-demand careers for introverts…
4. Accountant
While an extrovert might loathe solitary number-crunching, accounting jobs are great careers for introverts. Accountants must maintain an attention to numerical detail and have the capacity for in-depth data analysis. Accounting duties practically scream for a quiet, contemplative type who doesn't mind diving into extensive business records. While accountants might periodically meet with clients or provide financial advice in-person, they have plenty of solitary work time to recharge in between these meetings.
5. Lawyer
While law-related careers can seem like they would be better suited for aggressive, extroverted personalities, quiet introverts can actually thrive as lawyers. Despite what cable television might lead you to believe, interactive days in court are few and far between for many types of lawyers. Lawyers spend most of their time researching, writing, and collecting details for their cases. Introverts prefer plenty of time to prepare their ideas, and lawyers can spend months or years working on a single case. By the time an introverted lawyer reaches the courtroom, they've had plenty of time to thoughtfully consider each sentence in their argument.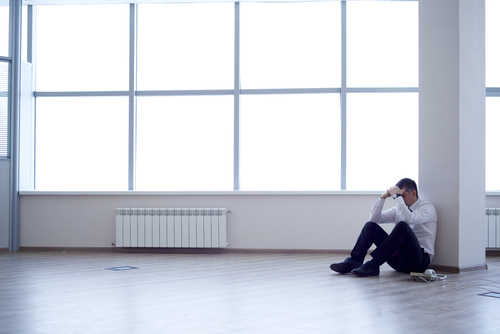 6. Graphic Designer
For creative introverts, graphic design can be the perfect job. Graphic designers spend their days musing on fonts, colors, and text. They work independently and creatively to fulfill their vision, and often have freedom in their work. They have plenty of quiet time to consider how to best captivate and inspire their customers.  Some graphic designers decide to go freelance, and enjoy full autonomy at work (and zero awkward office parties).
7. Writer
Of all the careers for introverts, writing is often the first one that comes to mind. It has all the elements of the perfect introverted job: solitude, creativity, and independence. Famous writers like JK Rowling are proud introverts, and guard their seclusion carefully during the writing process. It's no wonder why writers complain about book signings: can you imagine anything more exhausting to introverts? Need more jobs for an introvert? Read on!
8. Facilities Workers
For introverts that enjoy working with their hands, facilities or groundskeeping jobs can be great alternatives to an extroverted workplace. Facilities workers can plug in their headphones or listen to the sounds of the outdoors as they move throughout their day. Facilities workers may even work early-morning or late-night shifts, significantly decreasing the amount of exhausting interaction with extroverted employees.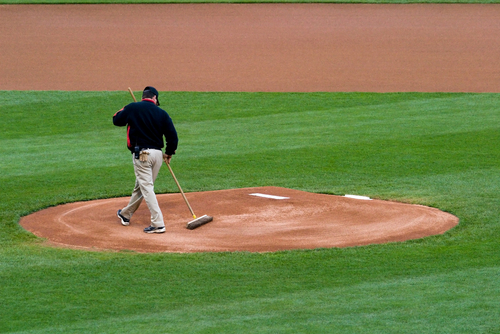 9. Geographer
Geographers study the earth by conducting research, collecting data, and writing reports to explain their findings. They often work independently, traveling to locations to work on projects and study geographic features. For many introverts, this research-focused job can provide joy and solitude.
 10. Social Media Manager
Social media management is career path that allows for interaction with others from behind the safety of a computer screen. An excellent career choice for introverts, social media management is more than just liking Facebook posts and posting funny videos. Social media managers create content, interact with customers, and direct brands. Introverted qualities like quiet analysis, calm judgement and strong writing skills are highly valuable in this position.
11. Archeologist
Archeologists work to investigate and preserve humanity's history. While they may work on teams of excavators, they spend much of their time solo: planning research projects, analyzing data, and presenting findings. Introverts will appreciate the opportunity to study artifacts and cultures from prehistoric times, while limiting their interactions with modern ones.
Our best advice? Spend some time thinking about your personality, interests, and the best career for you.