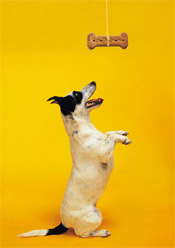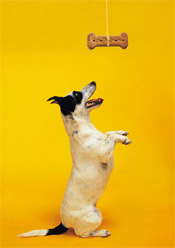 As I mentioned in Part 1 of this post's topic, I had no idea that lame service rewards would hit such a nerve! So I decided to follow up by asking what you would LIKE to receive from your employer recognizing your work with the company. No one said they wanted a company-logo enhanced item.

HR Concurs
It surprised me that many of the folks I heard from work in HR departments. Most of them agree with the staff that the usual fare is totally uncool.
One HR director offered, "In lieu of the company-logo'd binoculars, I'd much rather receive a day off with a spa gift certificate or cash gift card."
Listen to the Shrink
Dr. Janet Civitelli is a workplace psychologist, career coach and manager of a career counseling team at a large urban university. So her experience with employees covers a number of niche sectors and she works to "help clients achieve greater work and life satisfaction." Here's her take on service gifts…
"After 20 years of listening to clients tell me what they want from employers as appreciation for 'years of service,' I can tell you it boils down to only 3 things:
(1) Genuine appreciation expressed often and well
(2) Money
(3) Paid time off
No one really appreciates the silly gifts and handing them out makes employers look out of touch."
Tales from the Other Side
In response to my query, I heard back from the rewards company, I Love Rewards. CEO and founder Razor Suleman, didn't offer what I expected. When I asked what was different about his company, he responded, "We don't use gimmicky crystal vases, lapel pins or gold watches when an employee hits the five-year mark because they don't influence performance. We're urging companies to stop wasting money on antiquated HR practices and create solutions that are aligned to today's employees."
Some examples of Suleman's suggestions to employers, "We have an extensive online catalogue that integrates Expedia travel, Apple products, charitable giving and tickets to national sporting events, and for those who can't find what they're looking for within the catalogue, we offer a concierge service."
Hey, I'd take that concierge service in a minute. Nice! Oh no wait, maybe I want this one,
"One of our employees recently acted on his childhood dream of being a race car driver by redeeming his points for a Formula 1 Ferrari test drive."
Now you're talking. Nom nom! So, I wonder why it's so hard for employers to get the message. Individualized, thoughtful gifts might cut it. But people really want time off and to feel appreciated.
This post was written by regular Jobacle contributor Nancy LaFever.