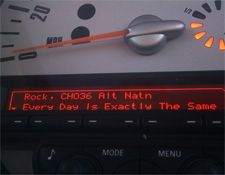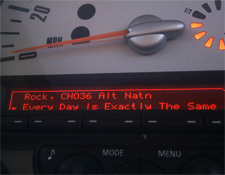 We all like to think we're the perfect, indispensable employee but are we right? The most successful employees have highly effective work habits and routines. The worst of us either don't have those routines or have poor routines instead. So which habits do you keep and which do you through away?
Routines to Toss Out
– Gossiping: we've all done it. And we've all enjoyed doing it. We've all been part of that huddle around the water cooler or over the coffee pot dishing the latest office dirt.
Gossiping is not only one of the highest time wasters in a business but can also be one    of the most hurtful. The next time you're enjoying a good round of gossip, stop and remember that you could be the next topic!
– Baggage: every single employee has a life outside of work; as surprising as that may be. Bills, significant others, kids, pets; these things can all get in the way of your productivity at work. Leave the baggage at home because, without a doubt, it will wait for you until the end of your shift.
– Playing Hooky: who hasn't wanted to call in sick on a warm, summer day? Don't. Calling in sick when you aren't really ill is not only dishonest but robs you of a day off that you may legitimately need later. There's not much that can't be put off until your weekend.
– Kissing Up: every office has one; the employee who kisses up to get preferential treatment. It doesn't always work but, when it does, can leave a bad taste in the mouth of those around you. Instead of kissing up, impress the boss with your work performance.
Routines to Keep

– Punctuality: employers love a person who's on time all the time. Don't forget, punctuality includes starting your assigned job when you are supposed to start it. If you need to put away a lunch, throw a coat off and/or collect things you need to use during the day, arrive 5 or 10 minutes early to get those things done. You aren't paid to get ready for work, you're paid to work.
– Consistency: if your employer can count on you for consistent job performance, you'll stand out from the crowd.
– Self-management: don't be one of those employees who needs to be supervised constantly. Keep yourself busy! If you have a lack of work, go off and ask for some more or find some more.
– Positivity: every now and again we all wake up on the wrong side of the bed. You choose your mood so choose to be in a positive one! You'll find that your attitude is infectious to both yourself and those around you.
– Dressing Professionally: some jobs require a uniform, some allow you to be more creative in your dress. Choosing what to wear to work can be tricky. For women, skirts should hit the knee and cleavage should be kept to a minimum (or hidden all together!). For men, khakis and a button-down or polo always look sharp. Keep the latest fashion trends in the closet and use them for a night out!
– Be Respectful: everyone likes to have friends but that doesn't mean you have to be the     social butterfly of the office. Treat your co-workers like the professionals they are, not like your drinking buddies.
If you feel like you're reading about yourself while reading about these routines and habits, take stock. Where do you fall? Do you have more bad habits than good? More good than bad? Be honest and change what you need to change; your co-workers will thank you!