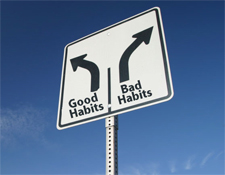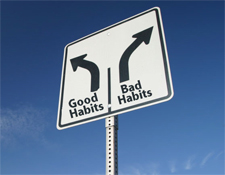 We all have our own bad habits at the office. Maybe it's gossiping or complaining. Or binge eating or nail-biting. Or checking e-mail incessantly.
Whatever the habit, we'd be happier without it. To break and replace those tendencies, follow these simple five steps:
Step 1: Identify your bad office habits
Routine makes us feel safe, but don't hide under the umbrella of familiarity for too long. The problem with habits is that we let them control us. Our subconscious kicks in and tendencies take over—without us even thinking about them.
Monitor yourself for a full week as you go through average work days. Jot down any potential habits in a job journal. Whether it's an arbitrary ritual like tapping your toe three times before you enter the building or sipping on an afternoon diet soda, include it on the list. The point here isn't to nab every habit and routine, but to find a starting point.
Read more of my blog entry at U.S. News & World Report.