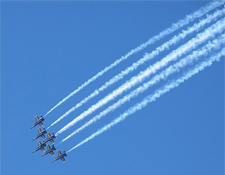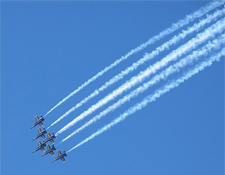 For the first time in two years, the U.S. airline industry has seen an increase in employment opportunities. Don't jump for joy just yet. The rise was miniscule, but it's better than a decline.
According to several airline recruiters, many companies are now hiring at all levels. The large U.S. air carriers employ over 66% of all airline workers. Since they are almost through with their restructurings (June '07), the upward trend looks like it might really be taking off.
What I'll never understand is how these guys constantly file for bankruptcy and then "emerge" from it. It almost annoys me as much as AT&T brainwashing all of us to think they're Cingular and now trying to reverse it again by becoming "the new" AT&T!