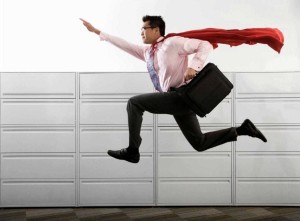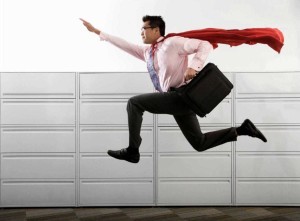 Ask 10 people to describe their favorite cheesecake and you might receive 10 different answers. That should never be the case for describing what makes a good employee. Sure, employers differ on some of the traits that define good employees, but six characteristics separate run-of-the-mill employees from employees that make significant contributions to your business.
Dependability
Employers should regard employee traits in the same way the federal government regards the food pyramid, except employers, should never change what's inside of the employee traits pyramid. At the base of the good employee, pyramid sits dependability. After all, a bright, hard-working employee that's always late to work diminishes his or her contribution to the team. Highly skilled employees blessed with strong communication skills that no-call, no-show bring absolutely nothing to the table. Employers must recruit dependable employees that show up and show up on time.
Communication
In the era of text messaging and posting on Facebook, the art of developing strong communication skills has taken a hit. Yet, what makes a good employee includes strong communication skills that supersede the ability to type "Lol" into a text message. Strong communication skills not only include polished verbal and written communication skills, but also the ability to actively listen and process information quickly to make the correct decisions. More importantly, not all business relationships result in solid interpersonal relationships. The best employees know how to use strong communication skills to interact with difficult co-workers.
Passion
Employees that thrive in the workplace possess an incredible passion for their professions. Passion bubbles over for good employees that love their work and enjoy working for the company. Passionate employees ask for more responsibility not just to add another line to their resumes. They truly love what they do and the passion exhibited tends to rub off on less passionate employees. Passionate employees add incredible energy in the workplace that motivates the team to achieve superior results. Avoid employees that treat their careers as merely "jobs."
Adapt to Rapid Change
Quickly changing technology makes it imperative that employees have the capability to adapt to rapid changes. How to define what makes a good employee includes finding team members that never wilt under the pressure of changing deadlines or project parameters. The ever-changing business climate demands that employees embrace new professional directions, and do so with unbridled enthusiasm.
Organized
"Why weren't you at the meeting, Brad?"
"Uh, I forgot to set the meeting reminder in Outlook."
"Do you need a reminder to set a reminder, Brad?"
"I guess I better find a new job."
Unorganized employees detract from business performance. Employers want detailed oriented employees that possess the ability to multitask several assignments. The best employees not only create to-do lists, but they also ensure the to-do lists unfold in an order that properly prioritizes company objectives.
Reach for the Stars
Employees that don't have direction provide little value for businesses that depend on setting and meeting goals. If you ask an employee, "What goals do you have for the third quarter" and the answer is nothing more than a series of throat-clearing noises, then you have an employee that inhibits the growth of your company. Goal-oriented employees commit to setting workplace goals and achieving their goals.
Job interviews represent the best opportunity for employers to hire the strongest candidates. You can find the gems among the myriad job candidates by asking each job candidate one question: What makes a good employee.