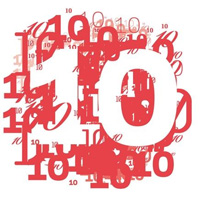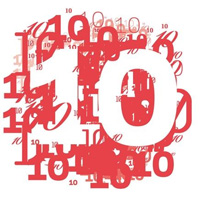 Interviewing for a new job can be a nerve-wracking experience, even without a slow job market adding additional layers of stress to your mental state. With unemployment hovering around 8% according to the Department of Labor, competition remains fierce for each job opening.
As an interviewee, you want to make sure that everything you say is professional and informative, interesting enough to set you apart yet not so unusual that you are turned down. By following these key tips, you'll be able to present yourself in the best possible light and improve your interview process.
5 Tips for Interview Preparation
Whether applying for a marketing position in Spokane, WA or IT jobs in Philadelphia, PA, you will want to give yourself the best possible chances. Following these steps may dramatically improve your experience:
1    Plan a Relaxed Schedule. One of the most common problems on interview day is an unexpected change in your schedule. Whether you miss the bus, get the address wrong, are delayed by traffic, or oversleep, you want to be on a schedule that allows for delays. Schedule your day with plenty of wiggle room, so that you arrive at your destination with ample time. Relax at a nearby restaurant or coffee shop should you arrive early, and use that time to prepare.
2    Do Your Homework. Your interviewer wants to hire somebody who is interested in what their company does. Research the company thoroughly, taking notes on areas you are interested in, as well as making a list of potential questions you can ask during your interview.
3    Warm Up. Before your interview, follow whatever routine best prepares you for action. Eat your favorite breakfast, get the best amount of sleep the night before, and give yourself time to focus as needed on the morning of your interview.
4    Get Support. Let a close friend or family member know how important this is to you. While most people keep this information to themselves in order to avoid embarrassment in case of rejection, sharing your plans with others will actually improve your chances of success. The support of those that care about you can have far-reaching effects.
5    Take a Moment. Before you enter the office, take a moment to collect your thoughts. Whether on a bench outside or in a coffee shop, stop and put yourself into interview mode. From the moment you leave that spot, act and behave in a professional manner. On the elevator, in the halls and at the front desk, conduct yourself as if your interviewer is watching every action.
5 Tips for Professional Interview Follow-Up
1    Write the Thank-You Letter that Night. This will help keep you from putting it off. Be professional yet distinctive.
2    Take Notes. Keep a specific reference of what occurred during your interview to help you with the future decision process.
3    Make the Call. In the following week, call your interviewing location, whether the Washington school or the office of the IT job in Philadelphia, PA. Thank them personally and inquire as to whether they require any further information from you.
4    Wait Patiently. Do not bother your interviewer beyond a thank you note and follow-up phone call. It is acceptable to call for updates if future decision deadlines pass with no word from your interviewer.
5    Make a Pros/Cons List. While the experience is still fresh, make a list of the things you liked and disliked about the interview experience, as this may be valuable in future interviews and when deciding whether this position fits your needs.
By following these tips with confidence, you can put yourself in the best possible situation for success in each interview. These steps will also cause your interviewing to improve with each successive experience, making you a stronger candidate each time.