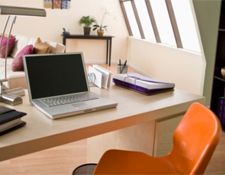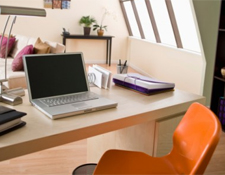 Between work, socializing and household maintenance, time can often run short. However, the solution many workers are discovering for time crunch dilemmas is telecommuting at least part-time for their employers. With Forrester predicting workplace telecommuting numbers to reach 63 million employees by 2016, this workplace revolution is here to stay.
While telecommuting may solve many scheduling dilemmas, it can also present challenges to new remote workers. If you're considering a transition from a traditional workplace to becoming a remote worker, it's essential to understand those qualities held by the most successful telecommuters. By understanding these qualities and cultivating them, you'll experience more success as a telecommuter. As such, here are the 5 qualities you need to become a successful telecommuter.
Independent – The best telecommuters are those who don't need their hands held through every project. If you enjoy receiving basic task details to complete project results of your own accord, telecommuting will likely be a great fit.
Reliable – To gain the trust your employer will need to allow you to telecommute, you must prove your reliability. This will first be achieved by meeting project deadlines in-office and then by remaining productive after making the telecommute transition. In the beginning remote working days, maintaining consistent contact with management can help to prove your reliability.
Enjoy Isolation – Social butterflies often don't do so awesome when telecommuting from home each workday. While you may love the idea of gaining more scheduling freedom, if you need co-worker interactions to remain motivated, a fulltime telecommuting schedule may not be the best solution. Rather, consider telecommuting part-time or, if you're set on making it a full-time transition, become involved with community programs to maintain social outlets.
Flexible – Much can go wrong in your beginning days as a telecommuter, especially if you're a telecommuting pioneer in your workplace. To avoid excessive frustrations, you'll need to take the problems as they come and accept project interruptions if technical issues arise.
Able to Manage Time – When working from home, your attention can quickly become spread thin between work duties and household tasks demanding your attention. To become a successful telecommuter, you must become an expert time manager and avoid the temptation of completing housework during working hours.
So, what should you do if you don't enjoy working alone or aren't the best time manager? First and foremost, begin developing your skills in these five areas. Except perhaps for enjoying isolation, these qualities aren't inherent traits but rather are skills that can be developed. As for enjoying workplace interactions, a part-time telecommute arrangement may offer the best way to receive a flexible work schedule while still flexing your socializing abilities.
By learning to successfully work remotely, you'll bypass the drawbacks and experience the benefits of this working arrangement. From reducing long daily commutes to having more freedom over your schedule, telecommuting may be the option to help you enjoy your job a little more.
Author Bio: Shayla Ebsen is a full-time freelance writer and graphic designer with more than seven years combined experience from her time in the corporate world and through her freelance work. Shayla's education includes a Bachelor of Arts degree in News/Editorial Journalism from South Dakota State University and a Master of Arts degree in Communication Studies with an emphasis in Organizational Communication from the University of South Dakota. Learn more about Shayla and her services at shaylaebsen.com.