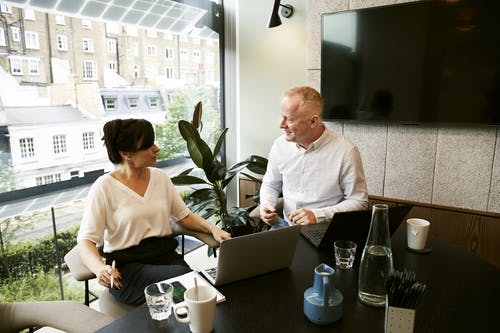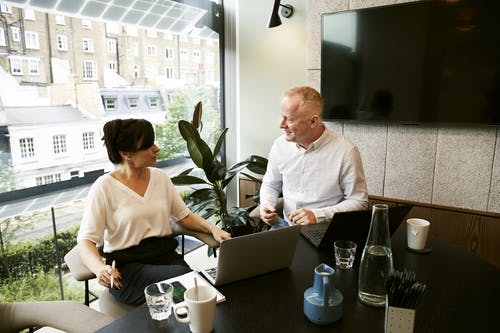 There's no small business in the world that's had a smooth start or easy transition to success. Maybe you're an entrepreneur who's had his fair share of failures and you find yourself in an alternate form of limbo: part of you wants to give up on your business and the other half wants to continue the fight for success.
With this decision at the forefront of your mind, you have to go back and think about the basics of how to start a business and if you did everything the right way. If not, you then need to figure out where things went wrong and determine if there was or still is anything you can do to improve the survival of your business.
In your efforts, maybe you've sacrificed all the time, money, and mental capacity you had only to be left with a tax bill as high as 50%… Ultimately, you've come to the realization that your late nights and early mornings were pointless, leading you to the conclusion to end your business.
But before you call it quits, is there one more effort you can do to possibly save your business? In your mind, you're thinking no… You have no extra money to put back in your business to grow, and little to no money to cover your costs of living… This may seem like the end but have you considered setting up your e-commerce business offshore?
With WYSIWYG website builders like Shopify (www.shopify.com/website/builder), updating your website is pretty easy. Marketing on the other hand will require you to devise a completely new strategy but there are so many benefits with offshore e-commerce that if executed correctly, your business could thrive in a way you never thought possible.
If you're still a little unsure about offshore e-commerce solutions, take a look at some of the top benefits it will give your business.
Benefits of Starting an Offshore E-Commerce Business
To someone who's been in the e-commerce business for quite some time, it's a no-brainer to go offshore. The biggest benefit of e-commerce businesses is the flexibility in the fact that you can operate your business from anywhere.
Think of it like this: you can host your website in one country, process payments in a totally different country from where you're hosting your site, keep all your accounting records in another country, and then pay taxes in a country with low rates. This is very possible when you're location-independent. Let's take a closer look at the benefits of starting an offshore e-commerce business.
Protection of Assets
As you probably know, the US is an extremely litigious country, and any little thing your company does or doesn't do, your business is at risk for facing legal action. In fact, the US is one of the top countries with the highest number of lawsuits in the world.
According to the American Bar Association, there are 1,338,678 licensed attorneys in the US and more than 40 million lawsuits filed per year. Everyone from disgruntled customers and ex-employees to greedy family members, these are all people who could come after your personal assets for their own personal gain, and that's one of the reasons to set up an offshore e-business.
With an offshore business, you have an added layer of protection that even the most upset ex-business partner or customer wouldn't want to go through the hassle of… They're more than likely not going to want to file a lawsuit in the Virgin Islands.
In addition to that, an offshore e-commerce business will also protect you from these things:
Inflation
Hyperinflation
Political unrest
It's important to note that you won't be able to control all of these instances but taking your business offshore will certainly give you added cushion in protecting yourself against them.
Optimizing Your Tax Rate
If we're going to be completely transparent here, tax optimization is the biggest reason most entrepreneurs create online businesses offshore. By alleviating the tax burden that falls on your business, you'll be in a better position to grow and scale your business.
Every nation and country is part of a particular global tax market that offers resources that are only available in their tax system. You must understand that not all jurisdictions are created equal, so you'll want to shop around and look to see which programs or tax policies per geographical location will offer you the lowest offshore tax rates than what you're currently paying.
You might be thinking that this is tax evasion but it's not… it's completely legal and very possible to shrink your tax rate. But if you're unsure of how to go about doing this, consult with an offshore legal service provider to help you with your international e-commerce solutions.
Privacy and Confidentiality
With an offshore e-commerce business, you can breathe a little easier in knowing that not only are records of directors and shareholders not publicly accessed but offshore e-businesses have lesser reporting requirements as well.
To be fair, the amount and types of information required by the registrar of companies do vary from jurisdiction to jurisdiction but either way you look at it, the confidentiality of your business and personal details are kept private.
But you can't escape reporting altogether; there are indeed some reporting requirements, so you want to make sure you're in compliance. Everything from offshore bank accounts to interest in an offshore corporation should be disclosed on your taxes each year. Doing this the right way can allow you to take the money you were putting towards taxes and reinvest it in your business.
Are You Ready to Start Your Offshore E-Commerce Business?
As mentioned earlier, not all jurisdictions are created equally, so the most important thing you can do when starting your e-business offshore is to make sure you set it up in the jurisdiction that's going to treat your business the best.
Mauritius, The British Virgin Islands, and Singapore are great places to start your offshore e-commerce business. Gambia, Seychelles, and Liberia are jurisdictions you'll want to avoid altogether. But you won't know that unless you do your research. This isn't the time to experiment with trial-and-error… ideally, you want to get this done right the first time.
This might seem more daunting than it actually is but consulting with an offshore legal services provider will help you start a profitable offshore business within legal realms.