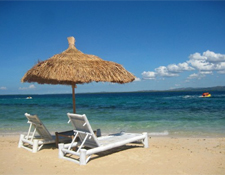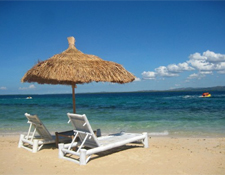 Working as a freelancer has many benefits but there are some downsides to being a freelancer too. For example, when every customer or project counts as income it can be hard to turn work down, sometimes even at the expense of a holiday. However, we all need breaks to maintain a balance in our lives and to avoid burnout; especially important when you are your own source of income. Here are a few ideas of ways to tackle this issue:
1. Take shorter breaks
Adapting the way you take breaks to suit your freelance lifestyle can be a good compromise. You could take more frequent one night breaks or mini breaks; this means you get time away from your business but without big breaks of time away from your work. By taking more mini breaks, you can still accommodate customers without a big gap in service but still get your well deserved break.
2. Planning
Taking breaks as a freelancer can involve more planning than in your average 9-5 job but it is worth it. You could try to take more work at other times to accommodate downtimes when you are away. Let your clients know in advance that you will be away and see if you can accommodate anything they need before (or after your break). A little planning can make things easier for you and your clients.
3. Switch off
When you take a break, as much as possible really take it and make yourself un-contactable for work. If you can (and question if you think you can't – everyone's situation is different but we often can do this more than we think) turn off your phone, email etc and really enjoy some rest and relaxation. You could get a sim card for a mobile to use in emergencies only (and it is worth being clear with the people that might call it what an emergency is and isn't).
4. Set an Income "Bottom Line"
It can be tempting as a freelancer to always say "yes" to work, even when you need a holiday (especially when income is sporadic or cyclical). If this is the case for you and you are putting holidays on hold, set a "bottom line" for your income i.e. the minimum you need to earn each year. This can be a good way of making a case for a holiday, rather than just thinking "I can't have a break as work is coming in", you can honestly assess where you are at and hopefully be empowered to take regular breaks.
Jen Smith is a Life Coach and Mentor living in the UK. She has tried many career paths herself and now helps people achieve their goals and dreams.