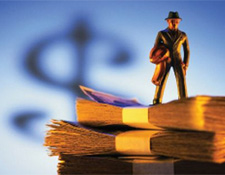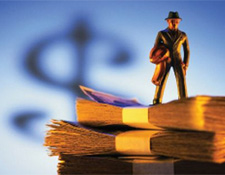 Freelance workers need a good PR campaign. It used to be considered glamorous when someone left the rat race to start their own dream business. Now people have begun to start businesses and take freelance or independent contract jobs out of pure necessity. Layoffs and long stretches of unemployment have left many people with no choice.
Of course, there are perks to working for your self. I've been self-employed for most of the last 16 years. I've yet to have a boring meeting with myself or have my boss berate me in front of co-workers. So while there are still plenty of positives to the freelance life, there are distinct challenges. Getting paid is one of the big ones.
A recent Wall Street Journal article, "More Freelancers Fight to be Paid," by Joe Light explores the issue of those pesky Accounts Receivable. Light cites a survey released by the New York-based Freelancers Union that says "about 40% of freelancers had trouble getting paid in 2009." Honestly, I thought that number was low.
Light's article quotes author Michelle Goodman, whose book, "My So-Called Freelance Life: How to Survive and Thrive as a Creative Professional for Hire" is one of the best how-to guides for both beginners and seasoned freelancers. In the article, Goodman warns that freelancers don't act quickly enough to the first signs of late payments. "Freelancers don't want to look like a jerk, but that's silly. This isn't getting a prom date. It's business."
My own experience, especially when I started out, was that I spent way too much time and energy chasing down payment.
Some strategies that have been successful for me (that I had to learn the hard way) are:
· Never do work without a contract, even if it's an informal email that sets terms for what work=what/when you receive payment.
· Always invoice for work when completed. As a writer, I am usually producing work that won't see publication for months. Even if the terms say I won't be paid until published, the invoice goes out with the work.
* If the person for whom you did the work is ignoring your calls, ask for accounting. They have the money, honey. Go to the source.
Remember it's just as important to treat yourself as a serious professional so that others have the same impression.
This is a post by Nancy LaFever. You can read more from her at the Centre for Emotional Wellbeing blog.