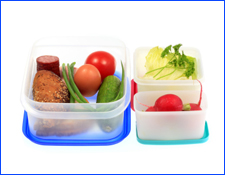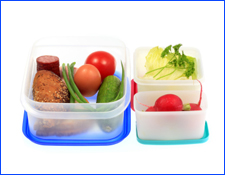 Work is crazy. Just about all of us have stressful jobs. Lunch is often overlooked or had at our desks in the midst of the massive paper mountains and keyboard. It is important to give your body and mind a break. Without downtime, our minds will not function properly and we will become exhausted and hence, begin falling behind in our work. Even the most workaholic types should understand that breaks equal efficiency. Without focus and efficiency, our work will suffer and in turn, we will suffer the wraths of the evil bosses.
Clear Your Mind
Most corporations require a 15 minute break for every 2 or 3 hours worked and an 8 hour shift requires a 30 minute lunch break at the bare minimum. There is a reason most places embrace this rule. What we do during this time is crucial to our productivity. If you find that you are sitting in the break room frantically shoving oatmeal in your face without even taking time to chew it while you talk frantically on your phone or to your coworkers, this is not a healthy break. During your break, it is important to detach yourself from the activities you have been working on all morning and truly just give it a rest.
Leave the Office
The best advice I can give is to leave work and eat your lunch.  Even if you only get 30 minutes and it takes 10 minutes to walk to your destination, it will give your mind a change of scenery, thus creating new thoughts and breaking the pattern of stressful work related thoughts. By simply going outside and creating a different environment for yourself you will feel calmer and renew your energy levels.
Eat Something Healthy
What you eat on your break will also play a big role in how the rest of your day goes. If you eat fast food at lunch and sit in the drive-thru for 10 minutes, you are not only continuing your stress, you are putting bad food into your body and it will not help to fuel your brain. Instead, the grease and fat will make you feel sluggish and likely cause a carbohydrate crash when combined with all the coffee from the morning. Instead, opt for a healthy lunch, like a sandwich made at home with low fat contents or soup. I personally like to eat a banana, yogurt and oatmeal at lunch. It is light enough to not make me drag the rest of the day and healthy enough to fuel my brain with the right kind of carbohydrates and proteins.
I find that by eating healthy and getting out of work for even 15 minutes, my mood is better, I do not get hungry in the late afternoon and I am able to be as productive as I want. If you are one of the lucky people that have an hour lunch break, try reading or going for a short walk on your break. You will be amazed how much more refreshed you feel after exercising your mind or body. Your boss will be so happy with your work that they will probably give you an even longer lunch. Probably not, but here's hoping!