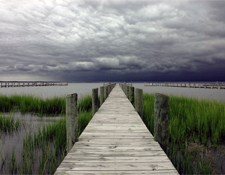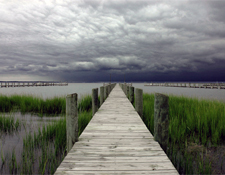 Who wants a low-stress job? I see lots of virtual hands raised out there. Browsing business websites produced a couple of those infamous lists – "10 Best Jobs," "15 Highest-Paying Jobs," etc. I don't know about you, but those lists irritate me. Who collects the data and who supplies the data? Sometimes I think they must catch the "best jobs" respondents well into their post-work happy hour or after they just received a nice raise.
So I just read Mainstreet's "12 Jobs with Low Stress, Decent Pay"  Honestly, most of the jobs listed I haven't a clue about, but found it interesting to find my job and several of my friends' jobs listed. Hmmm, not sure my friends and I realize how lucky we are to have this tranquil, high-paying work.
Here's the list:
·         Massage Therapist – The article mentions "soothing sounds" and "comfortable lighting." Well, that's more of a benefit for the client. My pal who's a massage therapist used to like her job until the stress on her body took a toll. And she gets hit up by people for freebies all the time.
·         Occupational Therapist–Another friend has this job and she is talented, respected and really likes her work. But like my pal above, it's taking a toll on her body after 35 years. It's also tough waiting to get paid by the snail-paced government entities with whom she contracts.
·         College Professor-My friend is new to this career and likes it. But it doesn't sound all that low-stress to me. To, me it doesn't sound all that great. I think people imagine you teach a couple classes, sit in your scholarly office, meet with students during your 1-3 p.m. office hours and grade a few essays. I do know, having grown up in a college town, that competition for jobs and getting tenure can make it tough.
·         Freelance Writer-That's me and many of my friends. I love my work, but wouldn't call it low-stress. The writing is actually a much smaller portion of the job than you think. Marketing yourself, always looking for new work and the unpredictable payment schedule makes it challenging.
Okay, I haven't a clue about these jobs, so I'll just list them:
·         Natural Science Manager
·         Civil Engineer
·         Building Inspector
Although I don't know much about these two, they sound potentially stressful to me:
·         Environmental Scientist-Can you say "oil spill?"
·         Power Plant Operator-Uh, nuclear accidents, and deadly blasts?
I'll admit, these jobs sound interesting and fun:
·         Speech Pathologist-Hard work, but I imagine it's rewarding.
·         Sociologist-Occasionally, I find people interesting. But if you REALLY like people, cultural and social aspects of our world, this might be the ticket.
·         Tour Escort-C'mon, let's go to Tuscany…