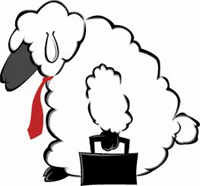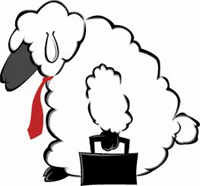 The Working Podcast started in April '05 as a labor of love. Actually, as a labor of hate. I was up to HERE with work and all the BS that came along with it. In between machine gunning my resume to anyone with an inbox, I decided that a podcast would be a great way to talk to other folks in the same situation. Careers ebb and flow, and in the middle of the hire/fire sandwich is a whole lotta depressing grey. I could either bash my bosses head in (I'm too peaceful for that), continue to complain (yawn!), or do something therapeutic. The Working Podcast allows me to do all of the above!
Since then we've been blessed with 36,000+ unique homepage views, tens of thousands of downloads and most recently – the honor of winning the Podcast Peer Award for Best Business Podcast 2006. With a little more focus and effort, plus the addition of two new pals (get the 411 here), I really believe that this time around – the sky is the limit!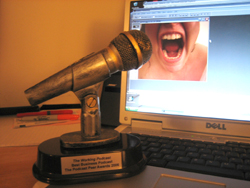 We plan to bring you the Working Podcast once a week. Our mission is to cram it with useful career advice, expert interviews and a place to speak your mind on everything work related. You'll always get a healthy dose of reality. None of that carbon copy career stuff those giant job sites dish out. We are the only podcast that is BY workers FOR workers!
If you're a listener from the past, we hope you stick with us. They'll be a new RSS feed coming soon that we hope you tell your friends about.
If you're brand new to the site, we hope you listen in and join the fun. The show is only as good as you make it!
As we ramp up to launch on 01.01.07 we ask you to take the time to register on our message board, subscribe to the blog, listen to some archived shows and hit us up with what you'd like to hear on The Working Podcast 2.0.
Be well friends and let us try to put some color back into your black and white career.