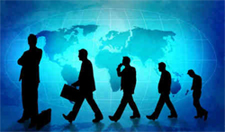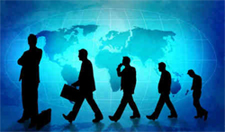 A new employment index shows that job growth among privately-held South African companies is up over seven percent. But that's child's play! If you're looking for a job boom – you best be packing your bags and heading to India, the Philippines or Armenia. Each of these is expecting growth of 60 – 80% in 2007.
It also looks like Citigroup might cut 5% of its workforce in the U.S. and take those jobs to India.
There's also Canada. New numbers show that the Canadian economy is expected to grow at a rate of 2.4% this year – the U.S. is expected to crawl along at 2.2% – down 1.1% from last year.
Is it time to leave the country? I'd never really leave the good ol' U.S. of A but my salary over the last few years has been flatter than a pancake!