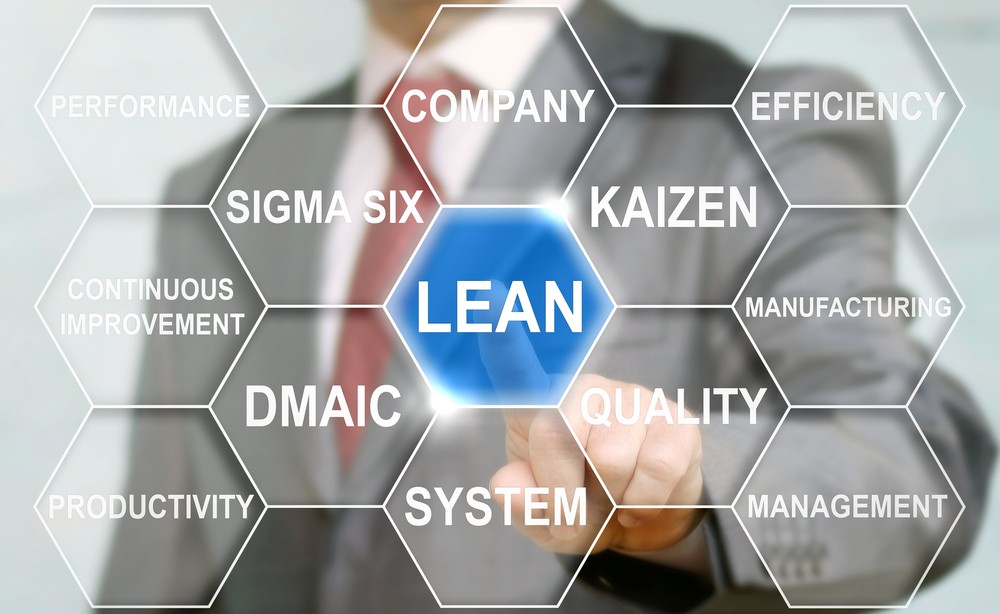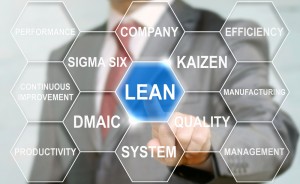 If you're looking for a business process used to troubleshoot a problem you're having with your business, you're in luck. There is a remarkably accurate process for solving business problems.
This process combines Lean methodology and Six Sigma methodology to help businesses eliminate waste, increase efficiency, enhance productivity, and improve profitability. It's called lean sigma six.
So, what is lean six sigma? And how can it help you solve all kinds of sticky business problems?
Let's start with a hypothetical problem, then talk about the lean six sigma methodology would go about dealing with it to arrive at a viable solution.
A Hypothetical Problem
The ultimate benefit of lean sigma six is that it can take apart a problem and help you come up with a solution that can be statistically shown to work.
If for example, you have a screen casting company, you know how powerfully your business can impact the educational system. Unfortunately, you're now dealing with school boards who have just been allocated less funding under the new federal budget. Consequently, when you approach them, they belittle your idea of using screen capturing in schools as merely a new-fangled tech toy.
You realize that you could overcome their resistance if you could just convince them that screen capturing is a powerful educational tool that will increase teacher and student productivity, improve understanding through visual communication, and enhance the clarity of any lesson.
How do you gather data to prove that screen casting really does provide all these benefits? You use lean six sigma to figure out what your relevant talking points should be and what evidence you can gather to prove they are true. Armed with this type of information, the school board will come to realize that your service will be a good investment because it will increase the efficacy of classroom learning.
Solving Problems with Lean Six Sigma 
Lean six sigma breaks a problem down into five stages. Let's look at these five stages in relation to our hypothetical problem.
First, it will define the problem. What do you need to do to satisfy the school boards that your screen casting product is not some new-fangled tech toy but an educational tool that will greatly enhance the classroom experience?
Second, it will measure the important data. What kind of talking points do you need to improve your presentation and what type of data do you need to collect to convince the school boards about the benefits of your screen casting product?
Third, it will analyze the problem. What is causing the school boards to reject your offer? Yes, they have less money available, but they have to spend it on something—so why is your screen casting product not considered worth spending money on? Analysis, in this case, is investigating and identifying their sales resistance.
Forth, it will improve the situation. Since your problem is dealing with a close-minded group of decision-makers, what is the fix? What do you need to do, say, or prove that their skepticism is entirely unwarranted and that your screen casting product will be more than satisfactory?
Fifth, it will help you take control. It's not enough to just get the results you desire; you also want to be able to sustain results. In your case, how do you convince the school boards that they have made a wise investment in your product?
Lean Six Sigma In Comparison with Lean or Six Sigma
Although you can use either Lean or Six Sigma to solve problems, they both work even better when combined because they complement each other. In other words, since Lean speeds up Six Sigma, the results will be greater than if you used Lean or Six Sigma alone.
Using lean six sigma in our hypothetical example, you'll be able to convince the school boards that your services will delight them, will be worth spending money on, maximize student academic success, and improve a school's overall performance.
Who can benefit from Lean Six Sigma?
Lean six sigma is like a universal remote controller that can work on any TV set regardless of the manufacturer. It can work for all kinds of business, SMBs and large businesses.
It can be used for inventing a new product or service, streamlining the operation of a project, or improving the efficiency of marketing and sales techniques.
And it can be used in all kinds of industries: education, healthcare, technology, financial services, and so on.
Should you use lean six sigma? Only if your business intends to increase profits, decrease costs, reduce waste, and increase efficiency.