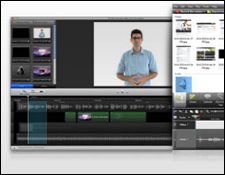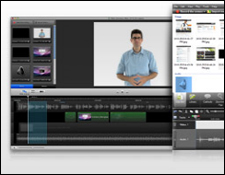 Everyday employers look for new and easier ways to boost their productivity and the productivity of their employees.  Productivity issues can affect a whole range of industries, whether you work in a hospital, a school or a warehouse – there is always room for improvement and enhancements to create a better workflow and streamline daily tasks.
One simple and cost effective way to boost productivity is using imaginative and creative training documents, collaborative design work, IT bug reports and how-to guides. This can all be done using simple screen casting tools that have editing capabilities. Employers can use screen casting to create professional and interactive tools and guides that will engage and instruct the staff instead of bore them, while saving time in the process.
The first example of an industry that can benefit from the use of screen casting is the education system. Using screen capturing in schools is not only a great way to boost student's productivity, but a teacher's as well. Teachers and students alike can leverage visual communication to improve understanding, clarity and efficiency, and it can even be a lot of fun. Here are some ways teachers can use screen capture to enhanced learning and education:
•    Capture images from the web and copy them into your handouts.
•    Make "how-to" documents for parents to explain school-related online resources.
•    Make instructional reference guides for colleagues—like how to access the new grading system.
•    Make quick guides to help students in the computer lab by creating a series of images with annotations into Microsoft Word and print out the handouts.
•    Capture images of exemplary student work and share it with the rest of the class and/or other classes.
Realty is a second industry that can greatly boost productivity by creatively using screen capture technology to create interesting and informative documents for their clients. This is one industry that needs to constantly be in touch with clients, and screenshots can help realtors better communicate, train, and show properties. For example, screenshots are useful when sending over pictures of homes for sale or rent, floor plans and community maps. By using screenshots the realtor doesn't have to store the image on their computer, saving file space and reducing desktop clutter. These screen shots also provide a great way for the client to preview a home before travelling to it, enabling them to prepare questions or rule out properties beforehand.
Hospitals are another setting where using screenshots and capture technology is extremely beneficial. Using screenshots in a training setting can offer staff visual examples, helping them to better understand procedures. Additionally, IT departments can develop quick how-to guides in order to help staff members understand new implemented systems or help them troubleshoot common computer issues, such as how to archive emails or run a virus scan.
These are only a few examples of industries that can use screen casting to boost productivity in a fun and creative way.  With screen casting you can engage learners with visual content, and after boosting your clarity and productivity, you'll find more and more reasons to use it and love it.