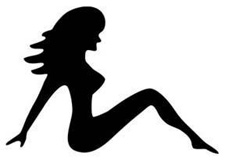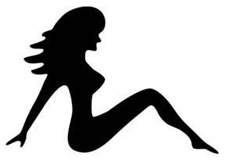 Traveling jobs offer many benefits. From escaping the typical office routine to exploring new parts of the country, you may greatly enjoy being a traveling professional. While those benefits may truly be wonderful, business travels often don't play well with a strictly managed diet.
At home, you may be the model of healthy living – exercising daily and eating nutrient-rich foods. However, during business travels, it's easy to put a diet on hold, convincing yourself that a meal out here and a few drinks there won't affect your figure. This is the excuse many business travelers use until they discover their business suits are fitting a little snugger around the waist. Here are a few tips for avoiding this dilemma to keep your figure in tact during extended business travels.
Pack Healthy Snacks
Airport terminals and convenience stores are prime locations for purchasing overpriced and unhealthy snack foods. From 1000 oz. sodas to extra-large cookies, these hotspots have no sympathy for the business traveler on a diet. To avoid the temptations you'll certainly encounter during upcoming traveling jobs, pack along a variety of healthy snacks. When the car is filled with nutrient-rich foods, you'll have the willpower to pass up the figure-busters to keep your diet intact.
Consider Exercising Facility Access
After a long flight or drive, the last thing on your mind may be hitting the gym for an intense workout. However, after several sedentary hours traveling to your destination, a workout is just what's needed. Exercising not only fights the pounds travelers often gain while eating out, it also keeps minds fresh during important business negotiations or presentations.
Before booking your business travels, consider the exercising facilities at each hotel and book the location with the best amenities. You could also consider joining a gym with national access if you'll be traveling frequently.
Mind Your Diet
A diet is often the first thing to go during business trips. Lured in by new restaurants and hotel continental breakfasts, business travelers throw caution to the wind, resolving to exercise more after returning home. However, the calories can quickly accumulate, causing additional poundage before you reach the end of the next all-you-can-eat buffet line.
Before your next traveling job, set a goal of eating wisely after arriving to your destination. While you can still indulge a little during the trip, overall, you should maintain the same eating habits you have while at home. This will keep your waistline intact and will avoid the inevitable self-loathing after a business trip filled with large meals and late-night drinks.
The rules of keeping your figure in tact mustn't change simply because you're traveling extensively for business. By maintaining a healthy diet and exercising regularly while away from home, you'll avoid treating business travels as a vacation. As a result, your figure will be spared the not-so-flattering results.
Do you have additional suggestions for staying healthy during business travels?
Author Bio: Shayla Ebsen is a full-time freelance writer and graphic designer with more than seven years combined experience from her time in the corporate world and through her freelance work. Shayla's education includes a Bachelor of Arts degree in News/Editorial Journalism from South Dakota State University and a Master of Arts degree in Communication Studies with an emphasis in Organizational Communication from the University of South Dakota. Learn more about Shayla and her services at shaylaebsen.com.