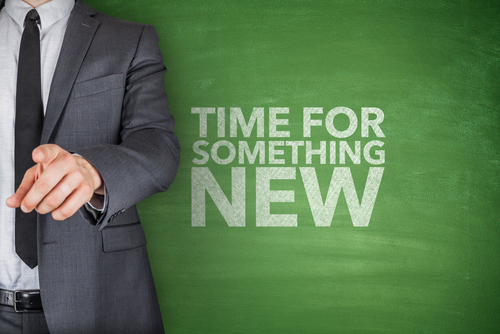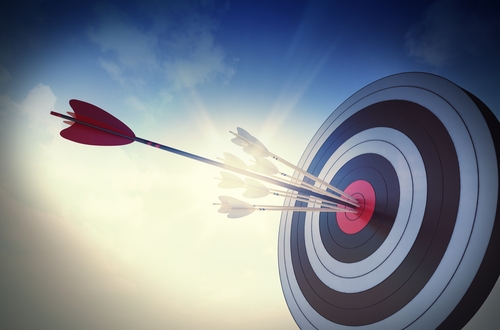 If you're a college student looking to land an internship, or a post-grad professional who's laser-focused on the type of position they know they want, knowing how to write an objective for a resume is an essential skill. But what are the best things to keep in mind for a career objective statement? In this article, we'll go over career objective examples and tie everything together.
What is in a career objective statement?
The Interview Guys defines a resume objective as "a short, targeted statement that clearly outlines your career direction while simultaneously positioning you as someone who fits what the employer is looking for exactly."
It's important to note that there's a difference between a resume summary and a career objective statement. A resume summary quickly brings whoever's reading your resume up to speed based on past jobs and experience. A career objective statement has more of a forward-focus and uses the past as an example to predict future performance.
Take care to include the proper piece depending on what you're hoping to achieve, and who you expect is reading your resume. Remember that a cover letter achieves more or less the same thing as a resume summary, but with the ability to elaborate with more detail.
Why learn how to write an objective for a resume?
A career objective statement may seem like a small part of a resume, but it has the opportunity to set a positive tone for the entire document.
It's the first thing someone will see after your name and contact information, so it's a chance to make an impact up front, and frame up their impression of the rest of your resume with that in mind.
A career objective statement gives you the chance to show a match between your abilities and the job position you desire. It also gives you a chance to show the person looking over your resume that you have goals and can apply that willpower and vision to the position they're hiring for.
There is some controversy and mixed opinions as to whether a career objective statement is an important, or even necessary, part of a resume. Ultimately, it depends on what you're hoping to achieve.
If you're sending a resume to a recruiter who will be using it to submit you to multiple positions, leave it out. If you're sending a resume to a company in terms of general interest in working there, again, leave it out.
In general, if you can't be hyper-relevant, you shouldn't include a career objective statement in your resume. Save the career objective statement for specific positions where you can market yourself as being an excellent potential hire.
How to write an objective for a resume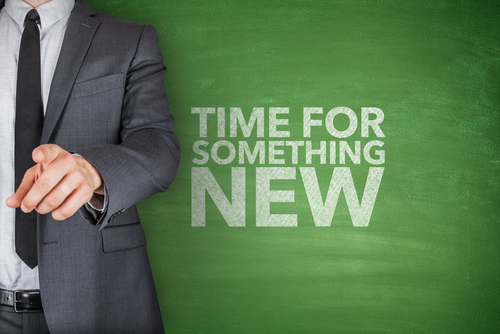 You're probably already starting to form some ideas as to how to write an objective for a resume. Here are some considerations to keep in mind to help you complete the process:
Try to determine the hiring company's goals – how does your experience lend to helping them achieve these goals? Use the career objective statements to connect the dots.

Don't make stuff up. Back your claims up with experience.

Target for the specific role you're going after. Don't throw in anything irrelevant – this can cause confusion for the person reviewing resumes.

Make sure your career objective statement answers the question, "Why are you the strongest candidate for this position?" Make sure you answer in a way that shows the company a benefit and isn't just a back-patting session for yourself.
Job hunting can be hard and time-consuming, so make your life a little bit easier by creating a master template document of career objective statements. Organize them by different common job functions you're going after, and make note of what's getting a response and who's not bothering to respond to your applications. It may not all be because of an objective statement, but it's worth paying attention to, nonetheless.
Knowing that resume real estate is valuable, don't waste too much space on a resume objective statement. If you can be effective in less than two lines, you can save your remaining space for getting into the nitty gritty of your professional and educational experience.
It's also important to remember there are subtle nuances with the career objective statement that differ between people looking for a career change, high schoolers applying for jobs and colleges, and young college grads entering the workforce.
The differences between these situations is mostly based on how you position your experiences. Obviously someone with no job experience, or looking to enter a completely different professional world, will have to rely more on general traits and goals than past experiences.
Finally, a career objective can be introduced as simply as "Objective: [your career objective statement here]." No fancy formatting required, but make sure resume readers can clearly identify what it is!
Career objective examples
It can be helpful to see how other people have written career objective statements.
Here are some career objective examples for people in different parts of their careers.
Take note of the differences between how people position themselves at different levels of experience  – the actual job they're applying for is not as important.
Career Change Objective Statement
Seeking a biology research position that will effectively maximize my experience in program and personnel management. (Source)
High School Objective Statement
Reliable and mature high school senior seeking a part-time retail sales position with a youth-oriented clothing environment to gain experience and insight into the fashion industry for a future career in fashion and design. (Source)
Intern Objective Statement
To obtain an internship working with experienced mechanical engineers that will utilize my strong design and analytical skills. An Engineering G.P.A. of 4.0 and IEEE membership attest to my hard work and enthusiasm for  this profession. (Source)
College Graduate Objective Statement
Seeking a sales manager position where I can utilize my marketing knowledge and management skills to increase profits and create a respectful and productive work environment. (Source)
Now that you know how to write an objective for a resume, and have seen a few excellent career objective examples, it's time to write your own career objective statement.
Share your career objective statement in the comments for helpful critiques from the Jobacle community.