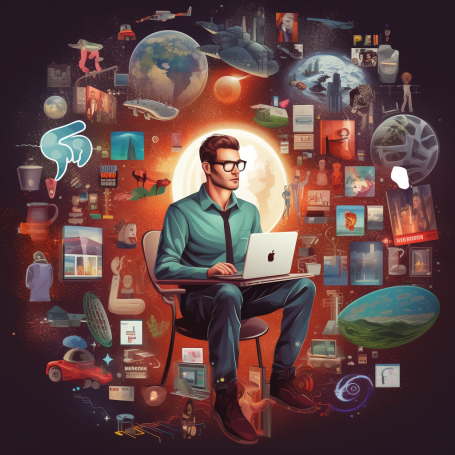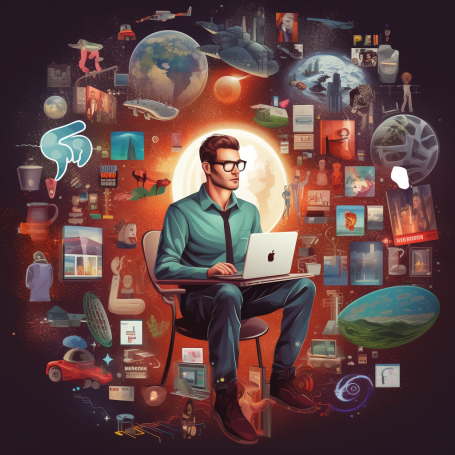 In the competitive business environment, having a strong online presence equates to commercial success. You may develop and implement a successful digital marketing plan with the aid of digital marketing consultants. 
They assist you with creating content for your website, managing social media platforms, organizing campaigns, and making your site search engine-friendly.
You should work with your virtual marketing expert to develop a budget and schedule for your digital marketing initiatives. They ought to be able to give you data-driven insights on the effectiveness of your campaigns. 
They may also assist you in choosing the most effective marketing avenues for your company, including social media, search engine optimization (SEO), and pay-per-click (PPC) campaigns.
How To Define Business Goals with A Marketing Consultant?
Clear and specific goals for your business are essential when working with a digital marketing consultant. You can work together to brainstorm ideas and develop strategies to reach your goals.
Your consultant should ask detailed questions about your target audience, budget, and timeline so that you both understand what needs to be accomplished. A digital marketing consulting agency can provide valuable insights into the best channels and techniques to help you reach your goals.
So how should your marketing goals and objectives be defined?
Here are some pointers to get you going:
Decide who your target market is. Who must you contact? What are they seeking? How can you interact with them most effectively?
Pick objectives that are precise and measurable, such as boosting revenue or website traffic.
Establish realistic deadlines for completing your tasks and take seasonality into account.
Create a spending plan that enables you to monitor your success.
Decide on measurements and key performance indicators (KPIs) that you can use to gauge success.
Request input from your intended audience. Test various strategies to see which is most effective.
Examine the outcomes of your campaigns and make the necessary adjustments.
What To Look For In A Digital Marketing Consultant
Make sure the digital marketing consultant you hire is well-versed and skilled. They should be able to clearly communicate their strategy for your company and how it will assist you meet your objectives.
Records of Success
Choose a candidate who can provide references from past clients and has a track record of achievement. The consultant should also be knowledgeable about current market trends and able to spot potential roadblocks in order to avoid them.
Clear Communication
Clear communication is essential for collaboration and success. Ask yourself:
Does this consultant communicate in a way that you understand?
Can they explain complex concepts in simple terms?
Do they take the time to answer your questions?
Finding someone with excellent communication skills and understanding your business objectives is critical to success.
Passion for Your Business
Working with someone who is enthusiastic about your business is also crucial. A consultant should be genuinely interested in seeing you succeed and be prepared to go above and beyond to make sure you do.
They ought to be enthused, inquisitive, and eager to discover more about your business and sector.
Past Experiences
Look for a digital marketing consultant who has relevant experience in your industry. They should be able to discuss past successes and challenges in similar businesses. This will give you a better understanding of their capabilities and expertise.
Certifications And Professional Accreditations
Additionally, you want to search for professional qualifications and accreditations from trustworthy institutions. This will reassure you that the consultant has the abilities and expertise required to support the success of your company.
Skills Worth Paying For
When it comes to digital marketing, there are specific skills worth paying for. Look for someone who is experienced:
Search Engine Optimization (SEO): A digital marketing consultant should be able to optimize your website for search engine visibility, including keyword research, content optimization, link building, and more.
Social Media Management: A consultant should be familiar with the various platforms used for social media promotion, such as Facebook, Twitter, Instagram, etc. They should also understand how to create content that resonates with your target audience.
Paid Advertising: Digital marketing consultants should also understand paid advertising well, such as Google Ads and Facebook Ads. They should be able to create effective campaigns that reach the right people at the right time.
Copywriting: A good consultant should have a strong background in copywriting, including the ability to craft persuasive, engaging content for email campaigns, blogs, websites, and more.
Analytics: Having a consultant that understands Analytics is key, as they will be able to track and measure the performance of your campaigns. This allows you to adjust strategies accordingly and maximize results.
Research: A digital marketing consultant should also have a strong research background. They should be able to track trends, identify opportunities, and uncover insights that can be used to inform your strategy.
Preparing For Initial Meetings With A Consultant
Once you have identified a few potential consultants, the next step is to schedule initial meetings. It's essential to come prepared with questions and be ready to discuss your business needs and goals.
Before the meeting:
Set a clear agenda for the discussion.
Prepare any documents or supporting materials that might be relevant.
Make a list of questions you would like to ask.
Take notes during the meeting so that you can review them later.
During the meeting:
Ask the consultant about their experience and qualifications.
Discuss your goals, timeline, budget, and target audience.
Find out how they will go about achieving your desired results.
Ask about any additional services they may offer.
Discuss the payment terms and any other details.
After the meeting:
Take some time to reflect on what you learned during the meeting.
Compare all of the consultants you have interviewed and decide which one is right for your business needs.
Connect with the consultant and start planning a strategy.
Final Words
Leveraging the expertise of a digital marketing consultant can be an effective way to grow your business. Before making a final decision, take the time to interview multiple candidates and compare their skills and experience.
You can develop an effective strategy with the right consultant to achieve measurable results.