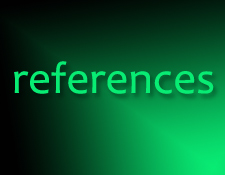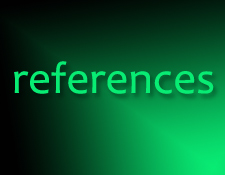 Your resume is perfectly edited. You've bought the latest designer suit for upcoming job interviews. There's only one problem; you don't have any job references to offer potential employers. This is a common dilemma faced by job applicants either because they're fresh college graduates or they aren't sure who to list as references.
Since you'll likely need strong references to land an in-demand job, it's essential to select individuals who you feel will provide the best recommendations. The following are tips for getting the best recommendations and how to ask for references with ease.
Do Your Job
The best way to accumulate solid references is by doing your job, whether that job is receiving high marks in college or working for an employer. No one will recommend you as an employee if you've failed to follow through on work projects or homework assignments. If you've shown strong work ethic and great character in the past, you'll find it much easier to recruit recommendations.
Don't Overuse References
Employers and professors have busy lives, meaning they simply don't have time to take phone calls all day giving high recommendations to potential employer regarding your abilities. As such, don't overuse your references. Rather, if you can find multiple references, cycle them through the resumes you send out. This will keep the recommendations fresh and will keep your contacts in good spirits about being references.
Additionally, never list a contact on your reference sheet without first obtaining permission. Not only will this help the references prepare for phone calls from your potential employers, it'll prevent them from being caught off guard at a busy time.
Give Thanks
Your references are taking time out of their busy schedules to answer the questions of employers who are considering hiring you. As such, after a contact agrees to be your job reference, send a thank you note expressing your gratitude for the favor. Additionally, after you land a job, send another brief note with a thank you for their assistance helping you land the gig. This will avoid burning bridges with references and can ensure they'll be available in case you need references again in the future.
Use Variety
Listing a manager from each department of your current employer on your reference sheet won't impress potential employers. Rather, list a variety of contacts on your reference sheet to provide a well-rounded assessment of your character and abilities. For example, if you've recently graduated, ask a few favored professors to be references as well as manager from your college job or internship. This variety will showcase your varied experiences and will grab the attention of interviewers.
Asking others to be job references can be difficult and intimidating. However, by finding individuals who have a strong understanding of your character and work ethic and by treating those references properly, you should have no problem impressing potential employers with high recommendations.
Who do you use for job references? Do you have additional tips for finding great references?