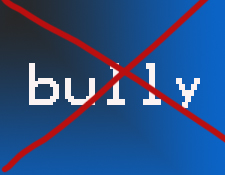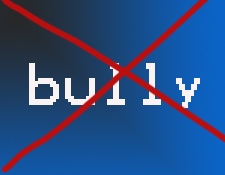 Bullying isn't something that just happens to children; many adults are the victims of bullying and the workplace is often a place where it happens.
Trust Yourself
It can be hard to decide whether someone is bullying you, but if something doesn't feel right about how someone is talking to you, about you or treating you, listen to those feelings. Many bully's work by undermining the other person to make them doubt their own judgement.
Be Direct
Bully's often get away with their treatment of others because no-one calls them on it. It is worth trying to deal with the issue directly in the first instance. If the other person isn't aware of how their behavior is affecting you it gives them an opportunity to realize and stop it. If after being direct, it continues then it is worth looking at escalating the issue to your boss or HR department.
Approaching the other person in a calm and assertive manner will help you maintain your professionalism and hopefully stop the issue going any further. Try and stick to the facts, rather than getting into an argument. It is worth practising what you want to say beforehand so that you feel fully prepared.
Don't Make Excuses
Beware of making excuses for bullying behavior. If you have tried to deal with the bully directly and their behavior continues, escalate it and don't let them off the hook. There is not excuse for bad behavior.
Keep Records
If you feel that someone is bullying you (or at least suspect it) keep a record of your interactions. Note the date and time, what happened and also who else was there. Other colleagues may be able to back you up, if needed.
Keeping your distance as much as possible is a good strategy to employ with bullies. If you are being directly affected by bullying it will help to minimize the number of times you have to deal with them and if you are not directly affected it will minimize the chances of you becoming a target. If needed, ask your manager or HR department to move you or them.
Ask For Back Up
Don't suffer in silence. It is always worth asking for support in situations where you feel that you are being bullied. At times issues may sort themselves out, but if you find that your private life is being affected, and you're not sleeping (for example) then it's time to do something about it. Don't try to shoulder the burden yourself.
Bio: Jen Smith is a Life Coach, Mentor & Writer. She has tried many career paths herself and now helps people achieve their goals and dreams.