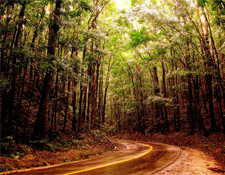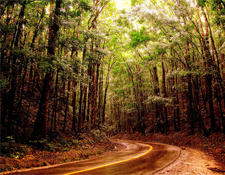 With the buzz created around outdoor activities, many people without thinking, may conclude that it is another high end product or perhaps has some special requirements. But these are not always the truth. Simple outdoor activities like climbing a mountain, riding a bike, hiking, walking, swimming and many others, are not only fun but provide untold additional benefits for our physical health, emotional health and balance, intellectual performance and of course, a healthy social lifestyle.
Benefits of Outdoor Activities
Physical Health and Balance: Experts have proven that effective outdoor activities, like hiking, canoeing and numerous other physical activities promote healthy heart performance and provide muscular fitness.
Emotional Balance: Adequate participation in outdoor recreational activities has been identified as the major source for improved self-esteem, stress reduction, confidence, creativity stimulation, spiritual growth, and a balanced sense of exhilaration.
Intellectual Benefits: Studies have proven that outdoor activities helps to induce proper, naturally night sleep which rejuvenates the mind, body and soul. This allows for a refreshed intellectual capability the following day, having done away with depression, anxiety and stress.
Social Benefits: We are all social beings and adequately participating in outdoor activities only builds on these benefits; providing us opportunities to build, nurture and enjoy our social life within and outside our respective families.
Having gone through how we can individually benefit from effective outdoor activities, what benefits do they have to your career success?
Become More Productivity At Work
Working better starts from living better and with the consistent improvement on your lifestyle provided from adequate outdoor activities, you will make the most of every minute you put to work. With fine-tuned physical alertness and sound emotional balance, you can easily channel your concentration on the right task without witnessing distractive thoughts due to stress, depression, or anxiety.
Fine-Tune Your Mental Alertness
Outdoor activities also provide remarkable intellectual benefits. While nobody would dream of spending endless hours on a task each day with minimal results, outdoor activities will help you to leverage on the 20/80 rule; allowing you to work smarter and not harder. For instance, climbing a mountain, biking, walking, swimming and many other outdoor activities will improve the circulation in our body, help burn excess calories and fat, improve brain articulation and promote overall physical health which will in turn, boost your mental alertness needed for your professional life.
Harness Professional Benefits within Your Social Circle
Being an "island" surely won't help your career. The social benefits of outdoor activities entail to meeting more people and creating and building both personal and professional relationships. Some outdoor activities like swimming, mountaineering, walking, and others, are often avenues of meeting new people. While everybody may be out for personal benefits, you may just run into your future business colleague, strike up a discussion that can lead to the formation of the next million dollar idea or perhaps meet people that work in similar environments, task or on the same profession and thus rub business minds together.
The truth is, despite how it is looked at, outdoor activities are not only a sure-fire for healthy lifestyle, they also provide several other untold business benefits that one can leverage on for effective career success.
Author Info: Nick is a mountain-biker, rock-climber and a hiker. He writes for OutdoorGearMadness.com a blog that offers Rock Creek Coupon and the latest Sierra Trading Post Coupon. In his blog you will find Reviews, Tips and outdoor Wallpapers; coupons and promo codes for outdoor merchants like Sierra Trading Post and Rock Creek.