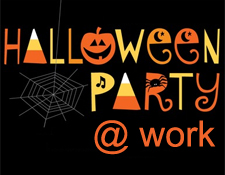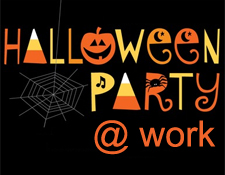 From pumpkins to princesses, offices will be filled with unlikely characters this Halloween. If your boss is allowing an in-office Halloween party, you're likely excited to showcase your costume creation skills. However, before creating the perfect costume, be sure to follow these office party dos and don'ts.
Do Participate
If your boss is allowing employees to dress up in the office on Halloween, participate. Being the only employee to not dress up will label you as dull and anti-participative. Halloween is about loosening up and adopting an alter ego for the day. Whether you go all out with an extravagant costume or keep the costume simple, participating at any level will keep you connected to the day's festivities rather than feeling like an outsider.
Don't Dress up as Your Boss
While dressing up as your boss at an office Halloween party may seem light-hearted, your boss likely won't see it that way. Keep your costume generic to avoid any repercussions you may have otherwise faced by dressing up as, and ultimately poking fun at your boss.
Do Have Fun
Office Halloween parties are occasions to let go a bit and just have fun. If you plan to dress up, you also must commit to having a great time and to not get offended by the costumes of others. Think of this as one of the few in-office days when you can set the stress aside and just relax.
Don't Choose a Risqué Costume
Naughty nurses and frisky firefighters have no place at the office Halloween party. While your boss may be allowing costumes in the office, you're still expected to maintain some degree of professionalism. Keep your body parts covered and if you must dress scantily on Halloween, save it for the after-work parties with friends.
Do Bring Food
As a general rule, never show up to a party empty-handed. Stay true to the spirit of Halloween by bringing sugar cookies shaped as pumpkins or other festive items. The treats will keep the party going and will ensure you aren't the one employee who arrives empty-handed.
Don't Select a Religious Costume
Dressing as the Pope or as a pregnant nun won't earn you any points with coworkers at a Halloween office party. You can never be sure of which costume will offend another person but religious costumes often cross the line at any party. Instead, go with a generic and light-hearted costume to avoid causing a controversy.
Do Take Photos
Some employees become far too concerned about images of their costumes being posted to social media pages and, thus, avoid taking photos during office Halloween parties. If you've followed the guidelines of avoiding risqué costumes and other mistakes, stop worrying and take some group photos. The photos ops will serve as future memories and are great opportunities to build stronger bonds with coworkers.
Halloween office parties are occasions to set your reserved office personality aside for a day and just have fun with coworkers. However, while having fun at an in-office Halloween party is a necessity, you must do so within reason. Avoid the common mistakes to make the most of your company's party this Halloween.