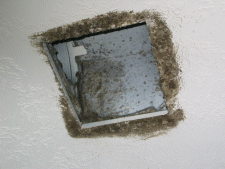 Is Your Workspace Killing You?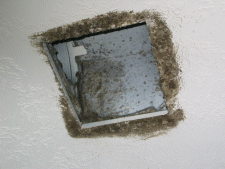 When we think about pollution we automatically think about some smoke stack in Jersey coughing out smoke colored in different shades of white. But INDOOR pollution can actually be more harmful to your health. Indoor air pollution has been linked to a wide variety of adverse health effects, including:
that never-ending cold
coughing / sore throat
chronic headaches
breathing difficulties
rashes
eye irritation
lethargy
dizziness
memory lapses
Do those sound familiar? Heck, I think I'm 9 for 9! Now what exactly could you potentially be breathing in? The list is rather lengthy, but a snapshot reveals: Asbestos, carbon monoxide, formaldehyde, nitrogen dioxide, radon – among dozens of other dangerous substances.
According to the New York Times, the World Health Organization estimates that one out of every three workers may be toiling away in a workplace that is making them sick.
What's causing the problem? That depends on your workplace. Some of the major culprits tend to be old office equipment, old carpet, bad paint, pesticide overload, and one of the most popular causes: mold and bacteria being pushed out of the heating/cooling system.
The question I have – and one that I'm on the patrol for an answer to – is how does one check their offices' air quality? Can we buy a kit? Do we ask the head maintenance worker a series of questions?
If we all sit here not knowing what we are breathing – yet suspect there's a problem – what the heck do we do without looking like a crybaby fool without any evidence…
If you have some answers, please leave your comments below or call our voicemail line – 888-786-1080. We'll be getting some answers for you on a future episode of the Working Podcast – so please subscribe now.
If you'd like to learn more about "unworkable" office conditions, visit the U.S. Dept. of Labor's Occupational Safety & Health Administration (OSHA) here.