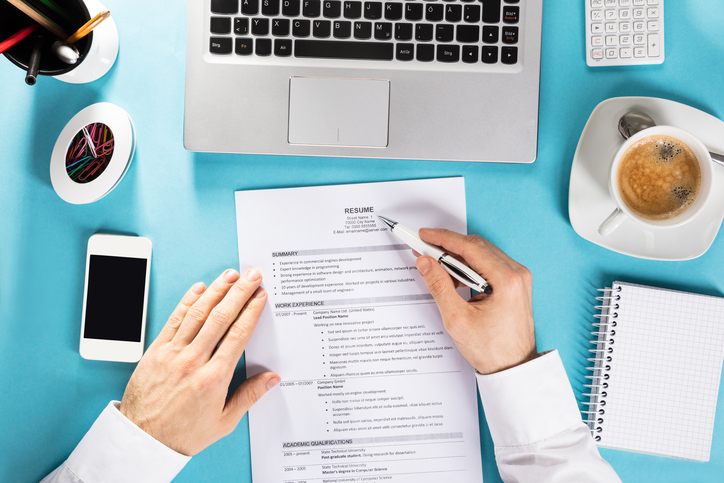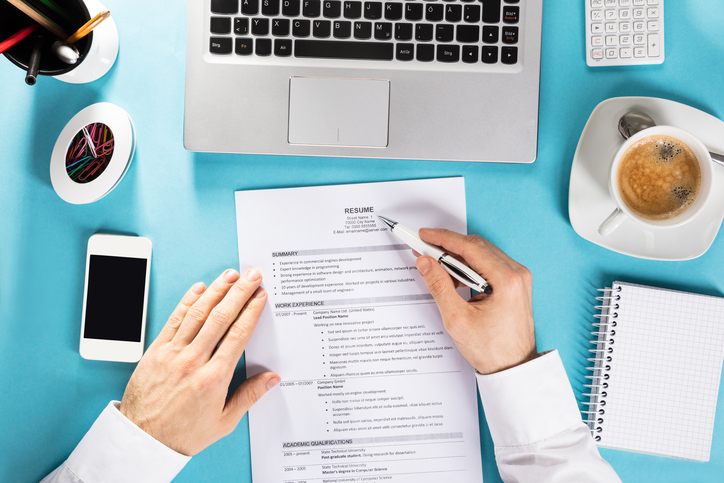 Creating a resume is like fishing. Your resume is the bait that you disseminate into the workplace of a company that you would like to consider a career with. You cast your resume into the human resource pond hoping to hook a job. Resumes are all about catching the attention of management to consider you for an interview, not a job yet, just a face-to-face.
In today's environment, technology allows you to do so many things to be seen by a company you want to work for. Besides a resume, you can make use of a portfolio website builder to help you make an amazing portfolio to showcase your talents. However, the use of traditional resumes is still important. Whether you are taking a paper route, where you physically bring or mail a paper resume to a business; or a digital page template resume, a good resume is a must. 
Resume Formats
Resumes continue to be categorized into three format styles:
*Chronological: a traditional format where your work experience and education is written in the reverse, meaning that your most recent careers are listed first
*Functional: a format that highlights skills, experience, and abilities
* Combination: a merge of specific information from both the chronological and functional formats
Soft Skills and Hard Skills
A well-constructed resume introduces job candidates to potential employers with a clear, easily read, concise history on one or two pages. Employers need to see soft skills and hard skills. Hard skills would be specific knowledge and abilities. Soft skills would include attributes and personality traits. Both hard and soft skills are important factors for employers to find the perfect fit for their business.
Styles and Content
Resume styles and their content has not changed. Employers are still interested in resumes that contain the following information:
a.Heading: This opening resume section includes your name, mailing address, phone number, and email address. Modern resumes now include any personal domain websites you maintain or more popular is a Linked-In profile.
b.Summary Qualifications/Skills: this resume section should focus on your professional experiences. It helps to raise your resume to the top of the list when you include keywords that match what a company is looking for as described in their job description. This section might also include the title of "professional experience," but whatever you use, put your best experiences and skills in this section.
c.Education: list your education, preferably with the latest accolade first. You no longer need to include your high school information because it is a given that in applying for a particular career, it means that you attended high school.
Honors and Awards: this section can be included if a candidate is applying for a senior management position.
e.References: If adding a reference section takes your resume over to two pages, you can omit it. Your potential employer will ask you for references as part of your background check.
Resume Do's and Don'ts
Use up to 4 or 5 short bullet points to explain your responsibilities and skills in each resume section. Recruiting managers are inundated with resumes, so a one-page resume fits their review time perfectly. However, when a senior management position is being applied for, sometimes two pages are needed.
Whichever resume format you choose, be consistent throughout the whole resume. Also, please re-read your resume or have someone read your resume to eliminate any typing and grammatical errors. Professional job sites or brick and mortar employment offices are suggesting that the following wording in job descriptions be omitted from modern-day resumes:
*Hobbies can be excluded. Unless professional hobbies are related to your work qualifications, hobbies are not needed
*Pronouns like I, me, my, etc. Your resume is about you so you don't need to make this a prominent feature
*Words like "results-driven," "team player," "hard worker," or "duties included."
Your resume should not include fancy stylish fonts, graphics or extra features that actually turn-off hiring departments. Black only fonts in resumes that are easy to read include: "Arial," "Calibri," "Georgia," and "Times New Roman."
The font size that is a friendly read for hiring managers is generally size 12, depending on each font, but certainly nothing smaller than size 11. What is accepted on resumes are dividing icons, like horizontal lines, that are used in a simple way to separate categories.