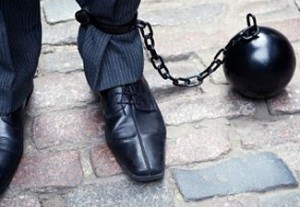 Your cover letter acts as your first impression on a prospective employer, making it an important part of your application.
While many people polish their resumes before sending them off, the cover letter is often overlooked or hastily written — reducing the chance of landing the job.
Here are a few cover letter mistakes that can get your application tossed in the "No" pile:
1. Forgetting to Proofread
Spelling and grammar errors are a surefire way to get your application put at the bottom of the pile. Your word processing program's built-in spell checker can help find some problems, but don't rely on it for a final polish.
You need to double- and triple-check your cover letter for errors, reading it aloud to catch mistakes you might miss while skimming. Have a friend or colleague with excellent spelling and grammar skills go over your letter before you send it out.
2. Not Personalizing
Your cover letter should be personalized to each prospective employer, and should show that you understand the company and position for which you're applying.
Sending a generic form letter to every employer shows that you lack the initiative to do some research on the job. It's a quick way to get your application screened out before the hiring manager even looks at your resume.
You also need to address it to the correct person. If you don't know who the hiring manager is, take the time to find out. Your letter will be much stronger if you address it to a specific person instead of using a canned "Dear Sir or Madam" salutation.
3. Making It Too Long/Too Short
A cover letter that's too short may give a human resources manager the impression that you don't have a good work ethic or interest in the position.
On the other hand, a letter that drags on for two or more pages is likely to be skipped by a busy person who has a huge stack of applications to sort through.
An ideal length for your cover letter is three to five paragraphs of six lines or less each. Briefly cover aspects of your background and work history that is relevant to the job you're applying for.
4. Summarizing Your Resume
Don't just repeat information from your resume in your cover letter. Instead, use it to highlight your strengths and accomplishments that relate directly to the job opportunity.
You can also use your cover letter to detail special training or certifications you've received that are relevant to the position, and explain employment gaps or major career changes.
5. Being Unprofessional
Trying to incorporate humor into your cover letter can backfire. The hiring manager may not share your sense of humor, or may feel it's inappropriate in a professional communication. Stick to a business letter format, even for e-mailed applications, and be professional yet conversational.
Avoiding these mistakes in your cover letter can place you ahead of many other applicants for the job.
Be meticulous about proofreading and keep it professional to improve your chances of landing the position.