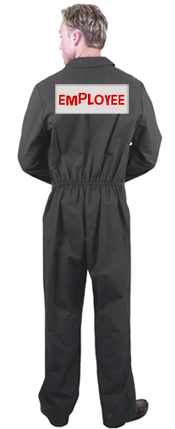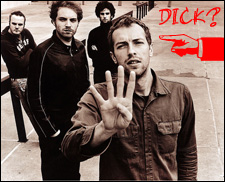 The two seconds you get to generate an initial feeling in someone is HUGE. Sure, you can change their minds with subsequent interaction, but a first impression has the power to stay with someone for life. For example, when I met my wife (about 12 years ago) I thought she was a gangster chick and she thought I was a Puerto Rican player. After one date I quickly discovered that she was a school-teaching softie and she learned I'm about as Rican as Christian Hans Andersen. So much for first impressions.
We were able to debunk the myths we had created in our minds by simply spending some time together. Unfortunately, you might never get to that point with a potential employer.

Similarly, famous people are often judged on exchanges that take up mere seconds of their lives. That's why you'll often hear strong opinions from people after they've had an encounter with a star,

"He was so nice and down to earth."
Why? Because he signed an autograph?

"She was a nasty bitc*!"
Why? Because she didn't sign an autograph?

Regardless of fame, people have good days, bad days, and days when they just want to scream, 'F Off!"
During the years I spent in media, one of my least favorite questions to be asked was, "How's <fill in famous person's name here> in real life?"

Folks who know me know that I don't lie and rarely "ham" things up. This led to a very disappointing answer to the question.
"They were fine. Just like everyone else."

Besides, how would I know?

The conversations were often brief. And why on earth would someone I just met open up about anything; Especially with so much at stake. The years will pass, but with limited exposure, I'm forced to always remember:
– What a dick Chris Martin was to his Coldplay band mates
– How down to earth and decent Johnny Rzeznik of the Goo Goo Dolls was
– How Jerry Stiller didn't wash his hands after urinating and puffed out his chest in the mirror
– Nick Lachey was surprisingly humble
– Oliver North was extremely accommodating
– Counting Crows frontman Adam Duritz was misery on legs (on multiple occasions)
The rational part of me understands that I only get a microscopic snapshot of these people. However, the emotional part of my brain holds onto this information. Does it make a greater impact because they are famous? Honestly, I don't know. I can tell you that when it comes to "real" people, my first-impression memory is like an elephant's. From my wife to the punk who just delivered my pizza. But also…
– Unkle Cracker will always be a klutz for falling off that chair
– Jakob Dylan will always be a primma donna for needing his special mic
– Julie Banderas will always be using the camera lens to fix her hair
– Rufus Wainwright will always be self-important
– Dave Grohl is the epitome of cool.
Next time you think first impressions are overstated or overrated think about what you recall and what you don't. I'd never want to be remembered as the guy with skanky breath and a bad 'tude, but it can happen in an instant.
Live accordingly.