Career paths must be chosen, not issued.
Some of us are blessed with a unique gift. The minute we come out of the womb, we know what we plan to do with the rest of our lives. Well, maybe the illustration is a bit over the top, but the point is many professionals know exactly what they plan to do with their lives and they know the career paths to achieve their goals. However, this serendipitous search for the career path that best matches our skill sets and preferences has caused rocky travel for most professionals.
It starts as early as grade school and it sticks with us until the day we retire. We spend considerable time trying to find our career paths. Ideally, we should all know where we're going in life, at least professionally. Yet, our career paths are rarely cut and dry. According to the Wall Street Journal, the average American professional can expect to change careers an average of seven times during their working years. Not only do career changes involve moves within the same industry, many career changes require workers to move into completely different industries.
If you lie awake at night wondering about how to find your career path, we have a few tips that provide clarity to an often-murky professional crystal ball.
Mentoring Enlightens a Dark Career Path
Many professionals misconstrue the true meaning of mentoring. A mentor doesn't have to work with you or even work in the same industry that employs you. What you need is more of a life mentor, someone who can provide guidance, without making all of your career path decisions. For finding a mentor at work, spend some time with a few candidates, before making your intentions clear. Mentors thrive in the workplace by helping other workers find career paths. You might even consider Online RN to BSN Programs.
You Have to Like What You're Doing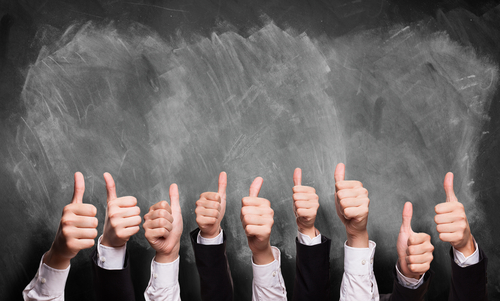 You'll never find the right career path, if you don't pursue something that ignites your passion. Above all other factors that help workers down narrowly defined career paths, having enthusiasm for what you do is paramount. The most glaring sign that you have embarked down the wrong career path is whenever you loathe discussing your job. This means you either hate your job or are too embarrassed to talk about what you do for a living. You know you're on the right career path when you wake up every day supercharged for work.
Do You Have the Skills?
You can love your job, but career paths abruptly end because you don't possess the skills to move forward. Sure, workers can learn new skills to move them down their career paths. However, some skills simply require a certain level of expertise that may slip out of your professional grasp. Career assessment tests in high school and college do a good job of reducing the number of career path options. The tests can include technically written formal exams or more informal personality tests, such as Myers-Briggs. You have to be good at what you do, if you expect to find the right career path.
School and Employer Resources
Sitting in the career development office of your college and in the human resources department of your employer are an abundance of research materials that shine the light on your career path. Unfortunately, too many students and professionals avoid both departments. The free resources give you a strong foundation for making career path decisions. Not only do you learn about the career, you also get an idea of the projected job growth within the field over the next five or more years.
Online Resources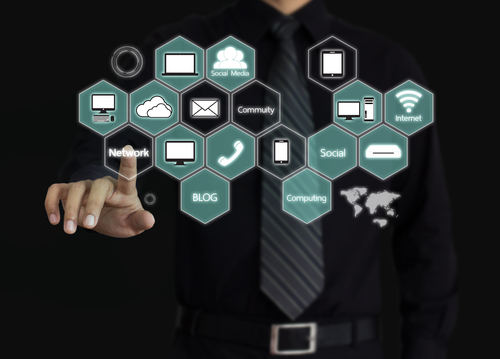 The Internet is awash with career path resources, especially job statistic figures from the federal government. You learn about the technical skills that you need to thrive in your chosen career, as well as how much the career pays from entry level to upper management positions. Companies often put extensive career information on their websites that provide clarity for professionals trying to choose one of the myriad career paths.
Internships Help You Find the Right Career Path
Internships provide professionals with the perfect way to find out if they have found the right career paths. You determine if the work matches your passion and skill set, as well as give you an idea of how your career should progress after the internship. Internships are great for learning about an industry and what the career path requires academically and professionally. The mostly low paying positions allow you to build your professional network, which is an important factor in helping professionals see their career paths clearly. Above all, an internship provides you with an outstanding opportunity to find a mentor.
Never Close the Door on a Career
Conventional careers such as physicians, attorneys, computer engineers, and teachers, may not be the right career path for many professionals. Workers who feel conventional careers do not light their career path passions should consider more unusual jobs that list deep within the Department of Labor's occupational handbook. There are tens of thousands of unconventional jobs that may fit your passions and professional acumen. Never close the door on any career path. And there is always time to transition to software engineer jobs if that is something that you are interested in.
Ask for Second and Third Opinions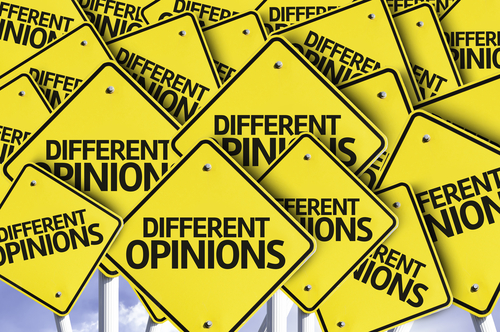 When a large boulder impedes your career path progress, the time has come to get a second and third opinion from people that you trust. By asking other professionals who work in a field of interest, you may find that the career path you want to travel is replete with career stifling barriers. Moreover, ask a close fiend or family member what they think about your career path aspirations.
Network on Social Media
There used to be a time when career conferences provided the best option for clearing the debris from professional career paths. Now, social media represents the best networking option for workers seeking clarity on their careers. As the best professional social media network, LinkedIn gathers professionals throughout the working world that offer keen insight into finding the right career paths. You may even find a job by networking on social media.
Make a Plan and Stick with It
So, your career path has opened up with the type of enlightenment that ensures you are on your professional way. To make sure you stay on the straight and narrow, devise a career plan that includes professional goals, step-by-step progression, and a list of skills you need to acquire to move your career forward. Your career plan may not be etched in stone, but for now, it should be etched in something.
Remember that your career acts as a group of stepping-stones, not a straight line that shows how you get from point A to point B. Professionals who control their career paths understand the need for adapting to rapid change and possessing an open mind for career paths that sit outside of their comfort zones. Professionals who approach their career paths like marathons do a much better job of controlling their professional destinies.