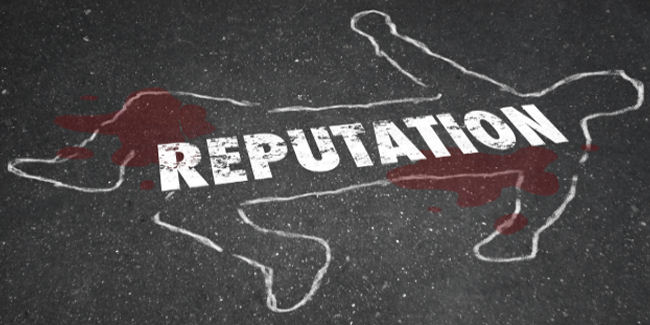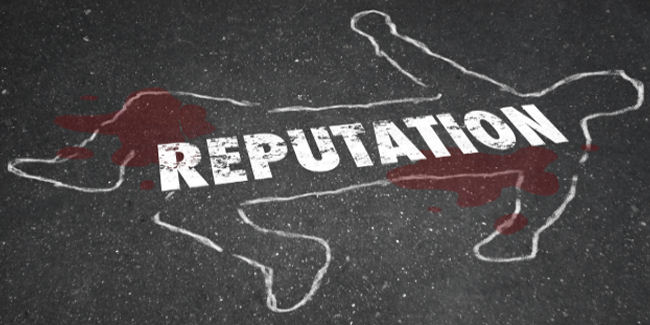 It can take mere months to learn how to become an entrepreneur, years to build a brand reputation, and just hours to ruin it. No matter how much work you put into brand building, digital asset management, and public relations, chances are you'll eventually face a challenge that doesn't bode well for your business reputation.
There are many reasons why you might find yourself facing a bad brand reputation as a business owner. Perhaps you've hired customer service reps that didn't treat your customers as good as they should. Perhaps you made a social media mistake that gave you bad press. Take one look at some of the biggest branding fails and you'll quickly understand how it can happen to anyone.
Whatever the case is, part of being a great entrepreneur is problem-solving. No matter what your business is going through, understand that it's possible to come back from a bad reputation. Although you'll certainly experience a setback, it won't be the end of your business journey unless you let it. There are a few lines of defenses that you can take. Here's what you need to know:
Evaluate the Situation
Before you can even begin to rebuild your brand you have to step back and assess the damage. Start by conducting a few Google searches to see where your brand falls when you look for negative phrases related to your industry. For example, you might search for "worst coffee shops in Brooklyn." Social listening tools are also an effective way to seek out brand mentions and monitor current and previous conversations about your brand.
Sift through social media dialogue and search major rating sites to gain a complete overview of the public perception of your brand. Once you evaluate your situation, you can start to brainstorm the best possible solutions. For instance, you might want to launch a hybrid direct mail marketing campaign that includes both custom envelopes and custom emails and can help hyper-target your audience.
Just Apologize
A brand apology goes a long way towards building trust with your audience and rebuilding your brand. One of the biggest mistakes brands make when it comes to making public apologies is looking for ways to shift blame to other parties. This is exactly what fitness equipment company Peloton did after it offended consumers with a commercial depicting the year-long weight loss journey of a woman who appeared to be in the normal, healthy weight range.
Instead of admitting they missed the mark, they released a comment that stated, "We're disappointed in how some have misinterpreted this commercial." As a result, their stock fell several points, plummeting their market value by $1.5 billion. Instead of placing blame on public opinion, take ownership of your mistake; not only does this help humanize your brand, but it also helps demonstrate your authenticity as a company.
Be Transparent
Sometimes, a bad brand reputation isn't the result of making one wrong public mistake, but of making several mistakes behind the curtain. For example, let's say you built a prototype and launched a Kickstarter campaign to help begin the manufacturing process. However, after raising the money, you ran into several manufacturing and distribution issues, and it turns out that making your prototype a reality would be a lot more expensive than you'd expected. Instead of disappearing or ignoring the complaints, be transparent about what went wrong and how you plan to move forward.
Respond to Customer Complaints Publicly
There are many ways to handle social media complaints, and the worst way of all is to ignore or delete them. Potential customers can see that you've ignored your complaints, and deleting them altogether can result in an even worse brand crisis. When consumers start to notice you're deleting comments that speak ill against you, your reputation will only be further questions.
Replying to customer complaints publicly shows that you care about your customers and are willing to remedy something that went wrong. Keep in mind that how you respond is just as important. Show empathy in your reply, regardless of the situation. Come up with a solution to reel them back in—in doing so, you may reel in potential customers as well.
Take Preventative Measures
Of course, one of the biggest steps you can take towards avoiding a bad reputation is by actively having a process in place to prevent it from happening. Always monitor your online reputation in real-time by using tools like Google Autocomplete and Google Analytics. You also need to have a plan in place to address potential issues as they arise.
Finally, one of the best ways to avoid a bad reputation is to have a thorough customer service approach in place. Addressing customer complaints right away can prevent a negative review. As you may know, negative reviews add up, and the weight of a single negative review has a much stronger pull than the weight of a single positive one.