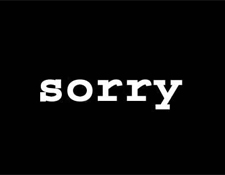 Whether you've recently started a business or have taken your first job in customer service, your success depends on the outcomes of your customer interactions. If you're a business owner, your success relies on the repeat purchases of customers and positive word of mouth regarding your services. If you work in customer service, your work performance is primarily based on how you handle customer complaints or on how you keep customers happy with each interaction.
How a customer's complaint is resolved will mainly impact whether that customer will return for future services. With that being the case, here are five ways to successfully handle your first customer complaint as you step into a customer interaction role.
Apologize Genuinely
Customers want to feel as if their concerns are fully recognized and instantly know when company representatives aren't genuine in their apologies. Detach all personal opinions from the validity of a customer's complaint and instead keep only the company's well-being in mind. Do this by apologizing genuinely to all customer complaints, regardless of how minor the issue may be.
Listen Actively
Often, customers contact a company's complaint department simply as an outlet to vent their frustrations. When handling your first customer complaint, let the customer speak and don't interrupt until they've aired all frustrations. Show the customer you're listening by rephrasing the complaint in your own words to ensure you fully understand the issue.
Don't Make Excuses
Customers with complaints don't want to hear a company representative's excuses as to why the situation happened. Making excuses for the company's mistakes typically leads to increased customer frustrations and a lower chance that the customer will make future purchases. Rather, listen actively as the customer speaks and apologize genuinely to help smooth the situation.
Offer Solutions
After the customer has aired all grievances, offer solutions that will resolve the situation. From offering free products to providing discounts on services, do what is needed to keep the customer happy. Offering a discounted service will be much less expensive in the long term than bad word of mouth or the loss of the customer's money.
Follow Up
Most customers submit their complaints to companies and never hear a word back. Set your business apart by following up on all customer complaints you receive. During the follow up conversation, ask for the customer's opinion on how the issues were resolved and for their current view on the company. This follow up will likely be remembered by the customer and may just be the encouragement needed to try your services again.
Handling your first customer complaint can be stressful. However, by listening actively, avoiding excuses and doing what's needed to resolve the problem, you'll learn a valuable lesson during this first interaction. Customers are the lifeblood of every company and how you handle their complaints will, in part, determine your company's future.