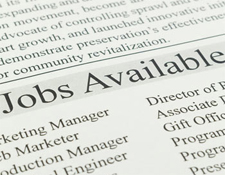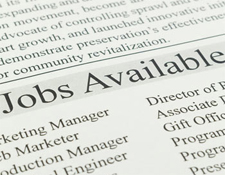 You don't need me to tell you that the internet has brought changes to almost every aspect of life for the average western world civilian, and work and careers are no different. We have email, social networks, upload and download sites and more. The internet has made thousands of traditional jobs faster and in a lot of ways easier. We'll always need the mailman and the trucker to keep the world of work ticking, but so much can be done online in the 21st century that is revolutionising the world of work.
One thing that we haven't seen a lot of since the internet became so accessible is an online career. Not something that just utilises the internet to good effect, something that can be almost 100% done online. No boss looking over your shoulder, no stale office smell, no drive to work, just flick up your laptop or start up your PC and you're effectively at work, you can even travel and justify it as working. For many people, this is the holy grail. Too good to be true, right? Well, for a long time, yes, it was too good to be true. Even the early careers that came into play on the internet such as web designers and programmers even required customer meetings and other such liaisons. However, this is the 21st century, and the internet is here to stay. I'm here to tell you (if you didn't already know) that jobs that are purely internet based do exist.
"I can make you rich in 23 days on the internet, here is my massive novelty check for a million bucks, give me $50 and I'll show you how to do the same". Sound familiar? Hey, maybe there are even enough gullible people out there that the guys selling those guides did make some money, but it was never a legitimate career choice. The impact of all those awful get-rich-quick schemes hatched over the last fifteen years is a huge amount of skepticism for any form of online earnings. There has to be a catch, surely? Once upon a time it was very hard to make a living online, but now, it is at least viable. So what are your choices?
The most obvious option for the online worker is blogging or content creation. It makes sense, really. There are 88 billion google searches every month. Match a small chunk of those with your content and there is potential to make money from affiliate schemes and advertising, for examples of how it works, check out my journey to making a living online. If your own site isn't for you though, there are options to make a living online with companies like Squidoo and HubPages, who handle the advertising aspects of a site while their users submit content, the best content is rewarded with a cut of the revenue and I know for a fact that plenty of people are into four-figure monthly earnings on Squidoo and HubPages. Pretty neat.
Fiverr.com is another revolution in the world of exchanging services online. Pretty self explanatory, people pay $5 for a whole variety of services. If you're the one providing those services, you earn $4 for each customer with Fiverr taking their $1 cut. It provides a marketplace for your services, whether they're writing, illustration, design, video. Anything (within reason) can be bought and sold there, so your options for earning are vast. If you can offer a service that only takes you 15 minutes to provide (a five minute testimonial video, with a quick edit, for example) then you have the potential to make $16 an hour for as many hours of the week as you please, providing you can find the customers.
eBay is another marketplace that people have been making cash out of for some time. You may be able to sell services or things that you create here, or failing that you can always create a wholesale buy/sell business. The only time you have to get out of your pyjamas for this is to send your items (unless you have a very understanding post office).
Online careers are growing in all sorts of categories. I know of people who do data entry remotely from home, if it's piece work, the incentive is still there to get the job done, so there's no need for supervision in person. Online poker players consider themselves career-people, and I'm lucky enough to know one of these, and though its risky business he does well for himself, as there's still skill involved. If you have some web skills you can start directories or an online store, the possibilities are endless.
Most of these positions are self-employed, so there's an element of risk, but who doesn't want to be able to do their work when and where they want. Its not a lack of work ethic, just a craving for freedom. If you're jobless or just looking to escape the nine to five, you should truly consider the possibilities of the internet.