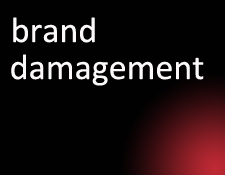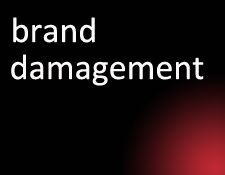 Accept a new job offer? Drive the company car?  Exercise during your lunch hour?  Whether you are on the company's clock or not, you are representing yourself, 100% of the time. You've heard it before, but it's worth repeating: YOU ARE YOUR BRAND. And you need to be cognizant of your actions around the office – both big and small – to keep your integrity in check.
Here are several ways that employees damage their personal brand at the office:
Engage in Gossip. If you are going to talk about other people, it's safe to assume that they will expect you to talk about them too. The real problem with gossip is that much of the information is not based in fact, this can cloud other people's perceptions.  Words might not be a stick or a stone, but they are verbal termites that can quietly destroy your foundation.
Make Enemies. Unless you just had your wisdom teeth pulled, it doesn't hurt to smile.  A pleasant greeting and reasonable eye contact can be enough to get someone on your side. If workplace confrontations arise, do your best to stay diplomatic.  Keep emotion out of every situation and treat coworkers as human beings. No matter what your heart tells you – do not make enemies at work.
Communicate Poorly. When you don't convey a message in a crisp and concise fashion, you are leaving it open to interpretation.  Much like gossip, this can take your words and actions out of context, allowing others to unfairly judge you — even dislike you.
Very often shyness is mistaken for arrogance or bitchiness.  If you are naturally a quiet person, it is important to regularly engage your coworkers. Silence can be a huge turn off, potentially damaging your personal brand. Coming across as secretive or introspective has a tendency to get people nervous, therefore, hurting your trust quotient.
Be Inconsistent.  All it takes is one missed deadline or one lie to undo weeks, months, or even years of hard work. One of the fastest ways to erode your personal brand is to be inconsistent with your work, actions and moods.  People generally avoid imbalanced people and watch their reputation slide down the drain.
Be a Copycat/Follower.  People who do not have their own true identity or are too reliant on other coworkers, damage their personal brand.  It's important to be a team player at work — but it is equally important to show that you can get the job done on your own.  This is one of the reasons why joining a workplace clique can be detrimental to your personal brand. Play nice, but stand on your own two legs.
Play Favorites. The way you treat coworkers is often noticed by people at all levels. It is important to treat everyone equally — from the CEO to the custodial engineer.  Be especially careful if you are friendly with someone of the opposite sex.  The office gossip mill loves to turn simple water-cooler exchanges into tales of infidelity. Even if you have favorites (we all do), don;t put it out there for the world to see.
Shoot for Perfect Attendance. The early bird might get the worm, but he is also judged by his peers.  If you have a family and arrive early and stay late every day like clockwork, people might question your priorities.  Your boss might like this behavior since it "puts the company first" – but people tend to trust well-rounded individuals, as they are more approachable.
Other ways to hurt your personal brand…
– Don't wash your hands after doing business in the bathroom
– Drive like an a-hole in the company parking lot
– Call in sick immediately before or after a holiday
Everything you say and do in the world of work becomes part of the opinion people will form about you AND your brand.  Before you step into the office, ask yourself, 'Am I representing myself in the best light possible?'