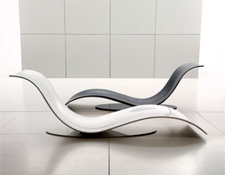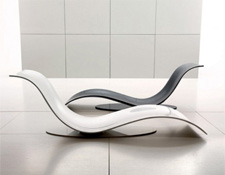 Sweating under blindingly bright fluorescent lights in a stark white workspace isn't exactly considered an ideal working condition. Rather, you must feel at ease in your workplace to produce your best results. The following are six tips for creating a more relaxing workspace to help you feel more at ease each workday.
Listen to Music
Music is relaxing and can instantly improve your spirits. Whether you're annoyed from listening to coworkers in surrounding workspaces or simply work best with some tunage, bring headphones to the office and crank up Pandora or your favorite iTunes playlist.
Adjust the Lighting
Lighting is often a major hindrance to workplace productivity. Working under too bright of lighting can be stressful and irritating while lighting that's too dim often puts employees too much at ease. If you aren't happy with your workplace's current light settings, discuss the possibility of adjustments with your manager. Also, consider bringing in a soft lighting lamp to make specific adjustments within your cubicle.
Hang Photos
Often, the best way to relax at work is to not think about work at all. If you haven't yet decorated your cubicle walls, bring in family photos or images that will help you relax. Inspirational messages are also great motivators that can help you unwind during a particularly stressful workday.
Cut the Clutter
As clutter accumulates, it lowers productivity levels. To work effectively and avoid stress, your workspace should be logically organized, allowing you to find documents as needed. If your employer hasn't provided a filing cabinet or another type of organizational product, ask them whether it's possible to order one.
Rearrange Your Desk
Often, employees start a new job with little thought to how their desk can be rearranged to best aid in relaxation and comfort. If months have passed since you last rearranged your office or if this task has never been completed, consider reorganizing it to better meet your needs. From moving your computer at a new angle to organizing items in a way that clears up desk space, this is a great way to change things up.
Find a New Chair
Your office chair is where you spend the most time each day. As such, it should be comfortable and help you to relax while working on projects. If you're constantly readjusting your chair to find a comfortable position or have developed back problems, ask your employer to order a new one. While you may be hesitant to ask for such an expensive office product, it's a necessary purchase that'll make you a more productive employee.
Whether you're frustrated with listening to coworker gossip all day or are sweltering under fluorescent lighting, it's time to take ownership of your workspace and make some necessary changes. By creating a more relaxing workspace, you'll be a happier employee and will set the stage to create better results for your employer. Do you have additional suggestions for making a workspace more comfortable?